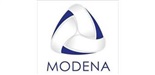 ---
Vacancy Details
Employer: Modena Design Centres (Pty) Ltd
We are searching for a Multidisciplinary Draughtsman with experience in Electrical and Mechanical Design.
The organization is a Engineering firm specializing in Solar.
The role entails Draughting, 3D modelling within Inventor amongst other things.
3D Layouts of solar PV installations, inverter stations,
battery back-up, etc. Part of the engineering team and assist with solar plant designs, simulations and client requests.
accurate BOQ and procurement.
Liaise closely with clients and suppliers.
Design in Inventor.
---
Candidate Requirements
Educational qualifications : Multidiscisplinary certificate in Drawing office practice or higher qualifcation in Mechanical Draughting/ Design
Software : Inventor and AutoCAD
Experience : 3 to 5 years of experience in Inventor
Drivers License and own vehicle
We are searching for a proactive individual who is willing to go the extra mile.
---
6 people have applied for this job. 167 people have viewed this job.
More Jobs at Modena Design Centres (Pty) Ltd