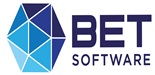 ---
Vacancy Details
Employer: BET Software
We Want You:
Are you an expert that can support all IT Helpdesk services by providing day-to-day technical support to all internal users in a company? Are you comfortable with providing remote desktop support for Windows applications including VoIP, surveillance, network faults, user administration, as well as responding to customer queries as the first point of contact? Can you do all this while adhering to all the policies and procedures of the BET Software IT Helpdesk Department? If that sounds like you, then we have the perfect opportunity for you as an IT Helpdesk Technician.


You Bring:


Matric
Microsoft Technology Associate (MTA) or Microsoft Technology Associate (MCSA) required.
ITIL Foundation certification required.
At least 2 years' experience in a service desk/helpdesk environment, infrastructure remote support.
Experience with Service Level Agreements and maintenance.
Experience in networking and telecoms covering Microsoft applications.


Nice To Have:


Diploma or degree in Computer Systems;
Microsoft Systems Engineer (MCSE).


What You'll Do:


Technical support for all IT Helpdesk services.

Management of customer contact to provide service excellence.

Management of ITSM ticketing system aligned with ITIL framework, reporting and time management.

Management of any and all escalations relating to infrastructure.

Provide day-to-day technical support for all Hollywood Group/BET Software services and third-party products.

Administer, install, configure and troubleshoot the MS operating systems and products installed on those systems including Office 365.

Troubleshooting of telecommunications, including DSL lines, analogue phone lines, fiber lines and wireless backup mediums, LTE and P2P Wireless broadband connections.

Installation and maintenance of network and standalone printers.

Troubleshoot network connectivity including LAN, WAN and hardware-related faults.

Provide assistance on antivirus products.

Ability to administer user accounts on Active Directory.

Troubleshooting of VPN connections using Fortinet solutions.

Troubleshoot hardware-related faults.

Monitoring connectivity alerts and backup alerts.

Interface when necessary, with stakeholders or 3rd party vendors to obtain any assistance required.

Provide basic end-user training.

Adhere to clearly defined Escalation Matrices and ITSM RACI.

Troubleshoot and respond to Multichannel Tickets logged within the required response and resolution Service Level Agreements (SLA).

Update ticket entries with clear informative written English, without jargon or the use of acronyms.

Log all time correctly and accurately in the ticketing system.

Compile technical standard operating procedures for all known errors.

Compile and assist with daily incidents, service requests and change management reporting.

Feedback to customers on the status of all unresolved queries.

Ensure protection of all user's data in compliance with company policies.

Constructively participate as a member of the wider IT Department.

Undertake any other tasks or once-off projects which may be assigned from time-to-time.

Demonstrate professional skills and a high standard of integrity.


The Company We Keep:


At BET Software, we don't just recruit talent, we cultivate it. Our learning and development programmes, our various opportunities for growth, and our well-deserved incentives are what keep our All-Star Team the best amongst the rest.


Location: Umhlanga


Please note only candidates who meet the minimum requirements will be considered.


If you have not been contacted within 30 days, kindly consider your application to be unsuccessful.
---
28 people have applied for this job. 385 people have viewed this job.
About BET Software
BET Software is one of the most diverse betting software providers in Sub-Saharan Africa, with a rapidly growing international footprint. Our multiskilled Team is responsible for providing advanced software solutions, while supporting incredibly high transactional volumes in a fast-paced industry, making BET Software a lively and engaging place to be. Our progressive use of technology enables our talented Team to work with the tech stack of their choice and we encourage an environment and culture that supports collaboration, learning and growth. We believe that our strength lies in our diversity and that Teamwork makes the dream work, a place where you can flourish amongst like-minded individuals.
We are a dynamic group of people that stem from a variety of cultures, backgrounds and locations. While our head office is based in Umhlanga, South Africa we recruit talent throughout South Africa and Internationally.
More Jobs at BET Software
Data Scientist
Umhlanga
Job Type: Permanent
Posted 28 Sep 2022 | 30 Days left