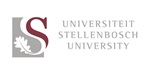 Salary:

Market Related

Job Type: Permanent

Sectors: General

Reference: FIN/217/0822
External Application
---
Vacancy Details
Employer: Stellenbosch University
Finance Division

Purchasing and Provision Services

Delivery Clerk

Ref. FIN/217/0822

Duties:

Correctly and timeously delivering supplies and goods, and performingphysical tasks such as loading and unloading the goods;

If the truck driver is not available, the delivery clerk will also be reponsible for the following duties:

Correctly and timeously delivering, removing and moving furniture, equipment and other goods as requested;

Distributing redundant furniture and equipment in the second-hand store.
---
Candidate Requirements
Grade

12 or a post school qualification

(e.g., Plus Programme);

A valid heavy vehicle licence AND a public driver's permit (PDP);

Knowledge of the layout of the University campus;

Must have the ability to perform physical tasks;

Good communication skills;

Focus on good client service;

The ability to work effectively in a team;

Good interpersonal skills;

Good planning and organisational skills;

Reliable, diligent, and honest.
---
324 people have viewed this job.
About Stellenbosch University
Stellenbosch University is recognised as one of the four top research universities in South Africa. It takes pride in the fact that it has one of the country's highest proportions of postgraduate students of which almost ten percent are international students.
The University lies in the picturesque Jonkershoek Valley in the heart of the Western Cape Winelands. The University has ten faculties, of which eight – AgriSciences, Arts and Social Sciences, Education, Engineering, Law, Science, Theology and the larger part of Economic and Management Sciences - are located on the main campus in Stellenbosch with the Faculty of Health Sciences situated on the Tygerberg campus and the Faculty of Military Science in Saldanha. The University's Business School is situated at the Bellville Park campus.
Similar Jobs
Delivery Clerk
Stellenbosch
Job Type: Permanent
Posted 27 Sep 2022 | 9 Days left
More Jobs at Stellenbosch University
Lead Pharmacist
Bellville
Job Type: Contract
Posted 28 Sep 2022 | 9 Days left
Researcher
Bellville
Job Type: Contract
Posted 28 Sep 2022 | 9 Days left