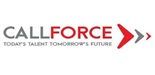 External Application
---
Vacancy Details
Employer: Callforce Direct
TTEC is seeking an experienced Talent Acquisition Specialist to join our Enterprise Services team to start asap. Our Talent Acquisition team brings significant value and contribution to our company by differentiating our brand within the community and strengthening the company through the addition of talented and passionate people.
What you'll be doing:
You'll be managing the full-cycle recruitment for management, professional and executive hires within a specific business segment. This role is responsible for the sourcing, interviewing and selection of candidates for various levels of positions promoting a work environment that openly embraces individuals with diverse backgrounds and experiences. You will actively search for the brightest candidates utilizing best practice recruiting methodologies while representing and promoting TTEC and our core values.
What you'll bring to us:
Develop effective sourcing strategies and techniques using an appropriate combination of direct sourcing, social recruiting, referrals, and other relevant passive recruitment methods
Partner with hiring managers to understand the skills and background required for each opportunity, providing expert advice and coaching throughout the recruitment process
Lead candidates through the recruiting process and ensure a fair, timely, transparent applicant experience that reflects our mission, purpose, vision and values of extraordinary customer (candidate) experience.
Actively utilize all recruitment channels to form a knowledge base of where to find the best candidates for each particular role in order to consistently generate a healthy pipeline of high quality candidates
Guide HR Partners and Hiring Managers on candidate sourcing, recruitment channels and market conditions, teaming closely with both to understand team dynamic and culture
Utilize best practice methods, communications and processes which reflect our principals and standards of a world-class talent acquisition organization
Develop a thorough understanding of TTEC, our value proposition, our segment and our values in order to qualify candidates and articulate our business
What skills you'll need:
3-4 years' experience of full life cycle recruiting, preferably with a combination of agency and corporate experience including 2 years' experience working on complex, high level searches targeting Director level and above
Excellent independent sourcing skills with experience and curiosity about the latest recruiting technologies and platforms, above and beyond job boards and LinkedIn
Nationwide recruiting required, global experience preferred
A sense of urgency and a relentless drive to find and connect with the best talent
Previous experience managing the recruiting and documenting process and applicants utilizing an Applicant Tracking System (ATS) Taleo experience a plus
Demonstrated experience meeting and exceeding recruiting metrics/targets
Ability to multi-task and work in a fast-pace, high-change environment
---
160 people have viewed this job.
About Callforce Direct
Since our establishment in 2000, callforce has developed a sound reputation for providing outsourced people solutions that allow our clients to enjoy a number of operational and financial benefits. We combine our HR expertise with the knowledge of our client's environment to design, implement and manage outsourced people solutions, resulting in improved business performance for our clients.
We provide a range of standalone services or a combination thereof, based on your needs:
Permanent Recruitment, Flexible Staffing, BPO Services, Specialist SWAT Teams, ShadowMatch Assessments, HR Management, IR Management, Payroll Services and Workforce Management
A key component of our success has been maintaining strategic relationships with our clients by developing expertise of their environment, challenges and other needs, thereby ensuring that we deliver consistently. We provide our clients with a devoted team of professionals who play a vital role in assisting them in meeting their operational and strategic objectives. This is the reason why so many industry leaders have chosen to collaborate with Callforce.
Our Mission:
Callforce wants to improve the lives of the South African people by supporting sustainable job creation throughout the country, which promotes economic development in Africa and empowers people to grow. Our purpose is to help people to grow beyond their wildest dreams. This is what drives us and makes us proud to be Callforce!
Our Values:
People always come first at Callforce
We embrace change and innovation
We value open transparent communication
We believe in the power of teamwork
Our flexibility sets us apart
More Jobs at Callforce Direct
Sales Trainer
Gauteng
Job Type: Permanent
Posted 28 Sep 2022 | 33 Days left