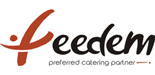 Salary:

Market Related

Bonus: Discretionary Bonus

Job Type: Permanent

Sectors: Hospitality Management

Reference: Area Manager -Port Elizabeth
---
Vacancy Details
Employer: Feedem Group
AREA MANAGER
The successful candidate will report to, and be under the guidance of, the Operations management team and will be required to assit our cleaning division in the managment of contracts, to control, monitor and improve service quality in the contracts within his / her business patch. This will be done to the satisfaction of the respective clients, with adherence to contractual obligations, budgets and acceptable profits from the area. Duties include:
DUTIES
1. To ensure that all contract based staff are on duty as per contract requirements directly or via site supervision
2. To ensure that contracts have necessary chemicals and working equipment as per contract requirements
3. To have regular meetings on site with client to assess service delivery
4. To conduct regular cleaning inspections and to document inspections and ensure any adverse findings are immediately fixed to standard
5. To ensure all on site Health and Safety protocols are in place and adhered to
6. To meet with staff regularly to ensure staff are meeting standards and arrange necessary onsite training if necessary
7. To ensure that site Supervision are trained and that they report to the Area Manager any issues that need attention.
8. To keep abreast of technology in the cleaning industry
9. To attend department meetings as and when required
10. To ensure the Company reputation is held in the highest regard on sites and in the industry
ADMIN
1. Responsible for submission of payroll information as per deadlines and that staff levels are in line with contract requirement
2. To ensure that all contract costs are in line with budget including labour costs
3. To approve final salary submissions to payroll
4. To approve any replacement staff as per contract
5. To approve annual leave, sick leave and compassionate leave
6. To report to Regional Manager any issues that needs intervention
7. To ensure that all chemical purchases are within budget
8. To ensure that all site equipment is in good condition and well maintained and approve any necessary maintenance.
HR
1. To ensure that staff follow all HR protocols on site and in line with Company policies
2. To ensure where necessary that disciplinary actions is taken in line with Company policy
3. To ensure that staff are aware of the disciplinary codes
4. To arrange training for staff, in line with available Company training policies
5. To keep HR department abreast of any on site issues that need HR intervention
---
Required Skills
area manager : 1 to 2 years
---
Candidate Requirements
Person requirements:
1. Minimum of matric certificate however, further qualification would be an advantage
2. Good Command of the English language
3. Valid Driver's Licence
4. At least 5 years' experience in the cleaning industry in a similar position
5. An understanding of payroll and HR
6. Experience with cleaning chemicals and cleaning equipment
7. Good communication skills at management levels
8. Good written communication skills
9. Basic understanding of budgets and Profit and Lose
10. Ability to work under limited Supervision
Proof of being fully vaccinated must be submited with CV.
Preference will be given to our designated Employee Groups, in order to achieve our Employment Equity targets
---
35 people have applied for this job. 921 people have viewed this job.
About Feedem Group
Feedem is a large contract catering company in South Africa which manages in excess of 300 sites and employs more than 4 000 people ranging from dieticians, chefs and human capital specialists to hygiene experts.
We provide a wide range of catering and associated services to clients in all industries. Allowing us to manage your catering services will enable you to focus on your core business while benefiting from our expertise. This will improve your economies of scale, infrastructure, and ability to add instant capacity to your organisation.
We customise our catering and services according to your needs. Our services are offered with confidence as everything we do is underpinned by an ethical code and full compliance with all the relevant industry standards and regulations.
We believe that happy staff members will lead to satisfied clients. In this way, we create a family environment and invest in our staff to ensure that this caring is carried through to our employees. We have a flat management structure, competent managers and an open-door policy.
We also focus on quality food, good taste, and speedy service. It is our experience that the people managing the catering operation can make or break a contract. As a result, our front-of-house experience strengthens the success of our catering services.
We have a country-wide footprint with offices in Johannesburg, Cape Town, Durban, George, Worcester, Port Elizabeth, Kimberley and Bloemfontein.
More Jobs at Feedem Group