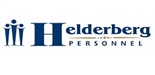 External Application
---
Vacancy Details
Employer: Helderberg Personnel cc
My client, has a position available for a Operations Manager to be based in Vereeniging, Gauteng. The ideal candidate will have 10+ years experience in a bulk production environment and experience in process efficiencies will be beneficial.  BEng degree of MBA essential.
Purpose of the role:
The focus of this role is on production support, people management, financial measurement and control. The Operations Manager must ensure profitability, effectiveness and efficiency of the processing and storage facilities within the group.
This position is based at the processing facility in Vereeniging, Gauteng
Qualifications and experience:


A degree or other relevant qualification in engineering and/or business.


10+ years in a Bulk Production environment (Non-negotiable)


Experience in labour best practice and employee motivation will be advantageous.


Experience in process efficiencies will be beneficial.


Core skills and competencies:


Excellent administration and management skills.


Ability to build and maintain key internal and external relationships.


Excellent communication skills, both verbal and written.


Ability to take initiative, work independently and achieve results.


Ability to work well under pressure, manage a number of priorities and meet deadlines.


Strong project management and coordination skills.


Proficient in creation and execution of strategic initiatives.


Advanced capability in all aspects of Microsoft Office.


Ability to understand Afrikaans.


Strong numerical skills with good attention to detail and ability to manage budgets.


Excellent organisational and leadership skills.


Ability to analyse and interpret financial and operational reports.


Responsibilities:
Responsible to efficiently manage and drive the profitability of the following entities:


Lucerne processing plant


Intellectual capital driven company producing technological advanced products in the animal feed sector and a silo depot


---
784 people have viewed this job.
About Helderberg Personnel cc
Based in Somerset West, Helderberg Personnel was established in 1998. The company initially started doing placements in the Helderberg Basin and over the years expanded nationally. Our background has proved to be invaluable in providing a high standard of recruitment, screening, evaluation and placement of candidates.
Our Value proposition:
The true value proposition of the Helderberg Personnel brand is our commitment to attending to our clients' needs, culture and values and to ensure that, through comprehensive interviews with candidates, the overall match is determined to ensure a long term relationship. The identity of the client remains confidential at all times. We understand that our function is to ensure that the candidate must become a strategic partner to a business instead of a mere employee. Helderberg Personnel has achieved a steady growth over the last years and we have evolved into one of the leading agencies in the region. We have made placements cross functional, cross industry and up to senior management level.
More Jobs at Helderberg Personnel cc
Financial Manager
Somerset West
Job Type: Permanent
Posted 06 Oct 2022 | 28 Days left