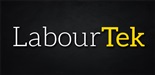 ---
Vacancy Details
Employer: Labourtek Pty Ltd
A water management and service specialist has a vacancy for a Millwright to fulfil a maintenance role on large electrical and mechanical projects in the Western Cape.
---
Candidate Requirements
A candidate with 5+ years' experience as a qualified Millwright who is fully competent to work in SCADA, PLCs and field control instrumentation will be ideally suited to this role. A strong fault-finding and troubleshooting background is required and a Wireman's Licence would be to your advantage.
As this position requires travel to multiple sites, a valid driver's license is essential.
Labourtek is POPIA compliant. Response time two weeks otherwise your application should be considered unsuccessful.
---
3 people have applied for this job. 333 people have viewed this job.
About Labourtek Pty Ltd
Labourtek (PTY) Ltd is your one stop labour solution. We are a Generalist agency who prides ourselves in getting it right the first time around. Highly professional, knowledgeable Recruiters ready to assist with your positions across the board.
Sales & Marketing
Technical/Engineering
IT
Legal
HR /Financial/Office Support
Production
Logistics & Warehousing
Some of the sectors we currently service comprise of:
Engineering/Manufacturing
Pharmaceutical
Agriculture
Construction
Retail
Legal
Property
Financial Services
Similar Jobs
MILLWRIGHT
Mpumalanga
Job Type: Permanent
Posted 15 Sep 2022 | 51 Days left
Millwright
Ermelo
Job Type: Permanent
Posted 15 Sep 2022 | 51 Days left
Millwright
Johannesburg
Job Type: Permanent
Posted 01 Sep 2022 | 37 Days left
Millwright
Johannesburg
Job Type: Permanent
Posted 02 Sep 2022 | 38 Days left
More Jobs at Labourtek Pty Ltd