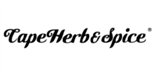 ---
Vacancy Details
Employer: Cape Herb & Spice
Cape Herb and Spice has grown from entrepreneurial roots into a global FMCG player, employing over 500 people and operating over 3 sites in Cape Town. This role forms part of an experienced team from whom to learn the challenging and exciting intricacies of international trade and cross-continental customer service. Customers extend from the Canada to the Netherlands to Japan and beyond.

Purpose:

A dynamic and vital role where project management meets passionate foodie, with equal importance.

An opportunity to lead tea, and herb & spice projects for a key local customer as well as help grow the tea business internationally by working closely with customers across the globe, with a common goal to deliver innovative tea, and herb & spice products which South Africa has to offer.

Challenges abound in this fast-paced role that offers the opportunity to learn about international business, food and what it takes to be at the top of your industry.

Job Objectives:

· Project management and Product development

Key Functional Areas:

Keep abreast of, and research new concepts, trends, market activity and innovation within the tea and herb and spice categories
Develop successful, commercially viable products that are sustainable and in line with the trends and intended target market
Project manage and execute all stages of the product development process within given deadlines
Ensure product conforms to country specific regulations on product and packaging
Manage sustainable sourcing of new raw materials and packaging from compliant suppliers
Ensure NPD compliance is in line with company certifications, for both tea and spice
Liaison between customer and internal operational departments on all new projects to ensure effective launches
Schedule, lead and monitor customer weekly meetings and minutes
On-time product launches
Effective execution of launches within internal departments
---
Candidate Requirements
Education and Required Knowledge:

Either an equivalent of the below degree and 2 - 4 years' experience or 5-10 years' experience will be recognized:

- Food Technology

- Bsc Food Science

Advantageous experience in:

- Project Management

- Product Development

- Commercial exposure

Computer Literacy (Microsoft office)
Excel Fluency – Intermediate level
Excellent verbal and written communication in English
Driver's license essential

Personal Characteristics:

Deadline driven
Proactive and enthusiastic
Commercially minded
High attention to detail
A passionate and knowledgeable foodie
Strong interpersonal skills
A creative thinker
Ability to work both independently and as part of a team
Strong interpersonal skills
Optimistic
Solution-orientated

If you have not received a response within two weeks of application submission, kindly consider your application unsuccessful.

To consider any application for employment, we will have to process your personal information. The Protection of Personal Information Act, 4 of 2013 (POPIA), provides that when one processes another's personal information, such collection, retention, dissemination and use of that person's personal information must be done in a lawful and transparent manner.

To give effect to the above, we are required to provide you with information regarding the processing of your personal information. This information is recorded under the HR Processing Notice, which can be accessed and viewed on the Company website at https://www.libstar.co.za/legal/. Printed copies of this Processing Notice can also be accessed from the HR department. We kindly request that you read the HR Processing Notice to ensure that you understand how Libstar uses and processes your personal information.
---
18 people have applied for this job. 517 people have viewed this job.
More Jobs at Cape Herb & Spice
Procurement Manager
Cape Town Northern Suburbs
Job Type: Permanent
Posted 07 Oct 2022 | 61 Days left