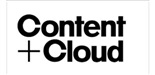 External Application
---
Vacancy Details
Employer: ContentandCloud SA (Pty) Ltd
The broader Security & Networks team spans across multiple work streams, your role will primarily fulfill part of our dynamic Managed Services and NOC services. You will assume the function of an Managed Services Engineer which requires a high level of compliance and service delivery to a wide range of clients who have outsourced their IT support to Content + Cloud. This includes the monitoring and management of client backups, routers and firewalls, servers, and device endpoints to ensure issues are handled proactively with minimal impact on the client. Resolving issues efficiently, identifying and correcting trends is a key part of the role.
---
Candidate Requirements
Required skills and capabilities
Solid previous experience in supporting or managing Microsoft networks and associated technologies 
Experience with the following Technologies are most suited:
Networking and Firewalls – Cisco, Dell, Fortinet
Microsoft Servers 2008 – 2019
Linux Servers – Administering and troubleshooting is beneficial
Cloud platforms – O365, Azure, AWS, Mimecast (Azure being key requirement)
RMM and Professional Monitoring toolsets
Backup solutions – Backup Exec, VEEAM, Ahsay, DPM, ASR
You should have excellent communication and interpersonal skills 
Being able to plan well and be organized in your approach to work independently is vital
Good understanding of ITIL framework and processes is paramount to working with other teams including Incident/Problem Management
Generic essential individual attributes:
Excellent technical ability in one or more key virtual team areas
Very good technical understanding of modern technology stacks
Able to prioritize under pressure and work to deadlines
Excellent Decision making, judgement, planning and organization skills
Flexible, calm and approachable, 'can do' attitude
Solid customer relations skills to understand client/client representatives concerns and requirements
Ability to work well within team, supporting other team members
Willingness to gain relevant qualifications and accreditation's
Must be able to laugh, have respect for other humans and a desire to learn
---
395 people have viewed this job.
About ContentandCloud SA (Pty) Ltd
At Content+Cloud we don't just work hard to recruit the finest talent, we look for a particular kind of person, because what sets us apart is the mindset of our people.
We invest in people in order to succeed
At Content+Cloud we take pride in our work. We have goals we strive to achieve. We invest in technology. And most importantly, we invest in our people to help them succeed.
Multi award-winning Microsoft Partner
What makes Content+Cloud such a success is our people. Are you ready to add to the successes of the Content+Cloud team?
Regular mindfulness and wellness programmes
Multiple HIIT, general fitness, yoga and meditation classes run virtually each week! (In addition to other wellness events and other social activities...)

More Jobs at ContentandCloud SA (Pty) Ltd