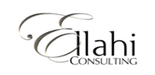 ---
Vacancy Details
Employer: Ellahi Consulting
Location: Epping, Cape Town
Salary: R12 000 pm plus commission
Requirements:
Have minimum grade 12 level entry education
Good Geographical knowledge of local and international
Be computer literacy (Word, Excel, Microsoft Outlook)
Have the ability to work independently
Be neat and presentable appearance
Have excellent costing skills and knowledge of our domestic and international removal systems
Have excellent communication, organizational, and costing skills
Must be able to converse on all levels
Job description:
Work with External Sales as a team
Secure new business
Deal with client queries effectively and timeously
Client sales data to be captured accurately and detailed
Book sales calls for Externals
Communicate clearly & precisely with the client
Produce accurate & intelligent quotations
Follow-up on all quotes
Obtain all necessary documentation from the client, including acceptance, payment, company order, completed insurance application
Liaise with Operations to book move and advise of customer requirements
Arrange storage where necessary
Produce weekly and monthly reports for Branch/Sales Manager
Client to be informed at all times
Deal with any problems quickly and effectively
Provide feedback on moves to ensure smooth operation
Keep Branch/Sales Manager informed
Arrange move with Operations well in advance
Advise Warehouse timeously of any storage needs
---
Hot Job
43 people have applied for this job. 768 people have viewed this job.
About Ellahi Consulting
We at Ellahi Consulting, are committed to deliver sound conceptual thinking and excellent customer centric results from design through to delivery and post implementation support, as fit-for-purpose and practical solutions are important to us. We offer over 20 years of experience within the recruitment, talent management and organisation development domain. Through integrated talent solutions we enable clients to effectively implement strategy through people by sourcing, supporting and coaching new talent and future leaders. We pride ourselves in having a solid results delivery track record, always looking for new and innovative ways to help our clients. We are a B-BBEE Level 1 Business Partner and ensure we adhere to the relevant compliance guidelines put in place by industry bodies. We also believe that knowing yourself is the beginning of all wisdom. We are accredited to use the NBI Brain Profile and numerous Eco-metric Assessments and are able to guide and coach corporate and individual clients alike. Our expert service has already satisfied many of South Africa's leading companies.
WHAT WE DO:
Strategic Talent Sourcing Solutions
Our integrated talent advisory service enables the implementation of business strategy through people by sourcing, supporting, mapping and coaching talented individuals.
NBI Brain Profiling and Eco-metric assessments
Accredited NBI and Eco-metric assessment practitioners provide advisory guidance to augment individual contribution, enhance team success and develop leadership careers.
We offer a wide range of candidate authentication solutions to verify qualifications, criminal records and background information, ensuring peace of mind
Through bespoke solutions we facilitate various talent development tactics and leadership coaching to activate your talent strategy and better equip candidates, graduates, teams and future leaders
We devote our energy to empower individuals and teams to thrive during times of change, strengthening their emotional functioning, optimizing performance and building resilience.
More Jobs at Ellahi Consulting
Group FM CA (SA)
Johannesburg
Job Type: Permanent
Posted 28 Sep 2022 | 59 Days left