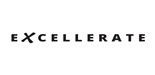 ---
Vacancy Details
Employer: Excellerate Property Services
Main purpose / objective of the position:
To ensure that finance is seen as a value adding business partner (Business, Tenants, Property Asset Management and External clients).
Develop Finance's influence in the making of business decisions.
To oversee and manage all aspects of the Client Portfolio Financial Department.
To develop systems that cater for the reporting needs of Property Owners.
Decision making authority:
Employees in this band make the rules and establish precedents enabling lower bands to produce. They interpret the strategy laid out by Senior Management by applying material and manpower resources to achieve objectives outlined in the strategy specific to minor organizational function.
This position operates within budget parameters and Decision framework
Experience / Education:
CA (SA) with 3 years articles as well as 5 years relevant experience. Experience in the property management industry preferable.
Skills required:
Computer literacy: SAP/SAP BI; MS Office - Excel Advanced, Outlook and Word;
Administration:
Skills Time Management, Advanced Financial Calculations, Advanced Financial Reporting, Policies and Processes, People Management, Business Planning
Knowledge required:
Detailed knowledge of all financial policies, procedures and processes, capital expenditure, contract management legal aspects, income statements, balances sheets, budgets, forecasts, IFRS and Tax.
Competencies required:
Communication, analytical thinking, problem solving and decision making, customer relationship building, team leadership, change leadership, financial and business acumen, challenging, customer and quality focus, self-confidence, teamwork and co-operation, drive and productivity, accuracy, methodical, challenging, tolerance for stress, applied strategic planning.
Major drivers of work volume:
Volume and complexity of departmental and property owner activities. Complexity of reporting needs.
Interface / relationships with:
Internal:
Procurement, Banking, Accounts Payable, IT, Finance and Admin Managers, Accountants, OPCO's, SSC, Business
External:
Contractors, Clients, Financial Directors, Tenants, Property Asset Management, Financial Directors, Accountants, auditors of listed funds. Regulatory bodies eg SARS.
---
17 people have applied for this job. 512 people have viewed this job.
About Excellerate Property Services
Excellerate Property Services
Excellerate Property Services has an extensive global footprint, with offices across Africa, UAE and the UK. Our loyal client base includes multinational corporates, public sector organisations, developers, funds, institutions and private investors. Excellerate Property Services encompasses CBRE Excellerate, Excellerate Services, Excellerate JHI, and Excellerate JHI Retail. We employ over 25 000 people, manage approximately $12.6 billion of asset value encompassing 16,5 million m² of floor space and over 22,000 leases.
CBRE Excellerate is a joint venture that merges CBRE's operations in Africa and the Middle East with several of Excellerate's businesses - including advisory & transaction services, facilities management, valuation and project & development management services as well as property management services outside of South Africa.
Excellerate Services provides an integrated property service for clients that includes security services, parking management, pest control, cleaning & hygiene and canteen & hiring.
Excellerate JHI is a leading real estate services firm that advises property owners and occupiers on every aspect of their property strategies - assisting them in the leasing, valuing and management of their assets.
Excellerate JHI Retail manages more than 345 shopping centres ranging in size from 3 000m² to 160 000m². Their specialised retail skills and experience helps to optimise shopping centres today and future proof them for tomorrow.
Excellerate Property Services is currently rated a Level 1 BBBEE contributing group.
More Jobs at Excellerate Property Services
Property Manager
Johannesburg
Job Type: Permanent
Posted 19 Sep 2022 | 44 Days left