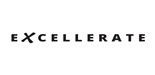 Salary:

Market Related

Job Type: Permanent

Sectors: Real Estate

Reference: JHIR|Various
---
Vacancy Details
Employer: Excellerate Property Services
Main purpose / objective of the position:
 The purpose of this position is to focus on differentiating Excellerate JHI by ensuring excellence in service delivery and client relations.
 To develop and build long-term professional client relationships with existing, new and potential clients.
 Raise the company and business profile by representing Excellerate at industry body local and national committees and forums, events, high level networking and promoting an image of professionalism at all times. Keep up to date with industry developments, maintaining awareness of competitor activity and market trends.
 To identify and build long-term relationships with both existing clients and targeting new business opportunities. To use innovative means to develop new sources of profitable business.
 Staff management, development and retention.
 Portfolio Executive management of certain client portfolios. Ensure service excellence in the region, in line with various client mandates and requirements
 Regional financial performance monitoring and management. To plan, direct, coordinate and budget, either personally or through subordinate personnel, all activities concerned with the Property Management process in order to optimize the Company's profit.
 Business development management. The establishment and development of new markets in order to add value to the portfolio and/or the Company and improve the long-term profitability of properties / shopping centres under management through revamps and/or expansions.
 Alignment with Excellerate services within the region
 To fulfill the Company's obligation towards social responsibility by being involved in the local community's activities and public relations in general.
Decision making authority:
Employees in this band are concerned with the long term planning in the company's functions, including but not limited to the Management of staff; Operational decisions relating to income and expenditure to meet the mandates provided by the Client; Decisions regarding the income and expenditure of the Company in order to meet target growth in profit. As determined by the Approval Frameworks of the Company and clients.
---
Candidate Requirements
Experience / Education:
A relevant business degree is required.
Property Practitioner Regulatory Authority Fidelity Fund Certificate (NQF5 qualification); Advanced
business knowledge, especially in the property industry and associated financial markets backed-up by at
least 10 years retail and commercial experience.
Flexible and collaborative work style, including commitment to get required output and resolving operational
problems timeously.
Experience in managing people is mandatory. Demonstrated experience in coaching, motivating,
developing and leading a professional Team. Demonstrated leadership and vision in managing staff groups
and major projects.
Skills required:
People Management; Negotiation; Deal-making; Problem solving; Numeracy; Co-ordination / Organization;
Computer literacy; Driver's license
Demonstrated commitment to high ethical standards within a diverse workplace.
Knowledge required:
Property industry, especially Property management and development; Retail Centres; Company specific
systems and procedures; Local environment; Basic Labour Law; Basic Contract terms and conditions.
Competencies required:
Team leadership(5), Change leadership(5), Financial and business acumen (4), Applied Strategicplanning(4), Customer and Quality Focus(5), Innovation(4); Analytical Thinking (4); Drive and Productivity(4); Problem Solving and Decision Making (5); Property Specialist.; People Management (5). Negotiation influencing skills (5); Verbal and written communication skills (5).
Major drivers of work volume:
Number of properties and tenants; Number of staff; Number and complexity of business improvement/cost reduction initiatives; Number and frequency of involvement in Business forums, Number and size of revamps/expansions at shopping centres; Business development activities
Interface / relationships with:
Internal: Exco; All Internal Departments and all Group Departments.
External: Property Owners and Asset Managers; Tenants; Local authorities, community; SAPOA; BusinessForums, SA Shopping Centre Council
---
19 people have applied for this job. 641 people have viewed this job.
About Excellerate Property Services
Excellerate Property Services
Excellerate Property Services has an extensive global footprint, with offices across Africa, UAE and the UK. Our loyal client base includes multinational corporates, public sector organisations, developers, funds, institutions and private investors. Excellerate Property Services encompasses CBRE Excellerate, Excellerate Services, Excellerate JHI, and Excellerate JHI Retail. We employ over 25 000 people, manage approximately $12.6 billion of asset value encompassing 16,5 million m² of floor space and over 22,000 leases.
CBRE Excellerate is a joint venture that merges CBRE's operations in Africa and the Middle East with several of Excellerate's businesses - including advisory & transaction services, facilities management, valuation and project & development management services as well as property management services outside of South Africa.
Excellerate Services provides an integrated property service for clients that includes security services, parking management, pest control, cleaning & hygiene and canteen & hiring.
Excellerate JHI is a leading real estate services firm that advises property owners and occupiers on every aspect of their property strategies - assisting them in the leasing, valuing and management of their assets.
Excellerate JHI Retail manages more than 345 shopping centres ranging in size from 3 000m² to 160 000m². Their specialised retail skills and experience helps to optimise shopping centres today and future proof them for tomorrow.
Excellerate Property Services is currently rated a Level 1 BBBEE contributing group.
More Jobs at Excellerate Property Services
Property Manager
Johannesburg
Job Type: Permanent
Posted 19 Sep 2022 | 44 Days left