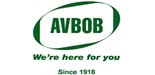 ---
Vacancy Details
Employer: AVBOB Mutual Assurance Society
AVBOB, AFRICA'S LARGEST MUTUAL ASSURANCE SOCIETY PROVIDING A ONE-STOP FUNERAL INSURANCE AND BURIAL SOLUTION, HAS A VACANCY FOR: MANAGER: ACTUARIAL SERVICES (CORPORATE)
PURPOSE OF THE JOB:
This role is responsible for the first line actuarial life insurance valuations (Financial Soundness Valuation (FSV)), Solvency Assessment and Management (SAM) and IFRS 17) in the Society. A team of five actuarial staff (combination of two actuarial specialists and three actuarial analysts) reports to this manager who is responsible for the coordination and management of the staff and the activities of the department. The incumbent is primarily tasked with the production of valuation results in line with financial and regulatory reporting standards. The position reports into a General Manager. Additionally, the incumbent coordinates the actuarial systems design and function, oversees the optimisation of systems and procedures and coordinates projects across a number of disciplines to achieve objectives. Additionally, the professional performs, researches and advises across the business as an expert in the field.
KEY PERFORMANCE AREAS:
· Management of a team of 5 actuarial staff responsible for all first line FSV, SAM and IFRS 17 valuations. This includes, but is not limited to:
Ø Actuarial data processes.
Ø Experience investigations of demographic assumptions (mortality, withdrawal, premium escalation take-up, retrenchment)
Ø Valuation run setup, execution and consolidation of results.
Ø FSV, SAM and IFRS 17 valuation reports.
Ø Value of New Business (VNB) report.
Ø Second-line deliverables required by the external Head of Actuarial Function (HAF) to carry out review of first-line work.
Ø Audit deliverables and queries to ensure timeous sign-off of actuarial liabilities.
Ø Maintenance and improvement of actuarial models (DCS, Prophet, Qlikview and Excel).
Ø Actuarial sections of annual and quarterly regulatory returns.
Ø IAS 19 (at and post retirement employee benefit) valuation model.
Ø Input into ORSA scenarios and calculation of consequent ORSA cashflow projections.
· Oversee the calibration of capital and earnings-at-risk metrics.
· Draft of the quarterly report to Management Actuarial Committee (MAC).
· Present the quarterly reports and valuation reports at the MAC and Actuarial and Risk Committee (ARC), a sub-committee of the Board, meetings.
· Provide specialised input into the bonus and capital management and risk appetite.
---
Candidate Requirements
QUALIFICATION REQUIREMENTS FOR THIS POSITION:
· A Degree or Honours Degree in Actuarial Science or Mathematical Statistics.
· Fellow of the Actuarial Society of South Africa (FASSA) or similar body.
EXPERIENCE AND KNOWLEDGE REQUIRED FOR THE POSITION:
· The position requires an experienced professional. This role requires 8-12 years' experience applicable to the specific discipline, including five years' post-qualification experience.
· Proven extensive specialist / technical experience in a life insurance valuations environment and knowledge of actuarial software such as Prophet, VBA, SQL or Qlikview.
· Previous management experience is preferred.
· Knowledge of actuarial guidance, the regulatory environment and the commercial landscape of life and funeral insurers.
COMPETENCIES REQUIRED FOR THE POSITION:
· Strong analytical skills.
· Ability to understand new issues quickly and make wise decisions.
· Ability to inspire confidence and create trust.
· Ability to work under pressure, plan personal workload effectively and delegate.
· Ability to operate within a collaborative environment and must be able to work effectively as part of team.
· Strong relationship building and networking skills.
· Excellent communication skills (verbal/ written) / good listening skills.
· Good interpersonal skills.
· High levels of professionalism, personal initiative and creativity.
---
12 people have applied for this job. 540 people have viewed this job.
About AVBOB Mutual Assurance Society
AVBOB was established in Bloemfontein in 1918 and has since grown into Africa's largest Mutual Assurance Society providing a one-stop funeral insurance and burial service. Currently more than 3,8 million lives are insured by AVBOB.
AVBOB has three operating divisions:
AVBOB Insurance - offers a comprehensive range of funeral polices and has recently introduced the new Cashback Life insurance policy. All lives insured under an AVBOB policy receive FREE funeral benefits if AVBOB is appointed to conduct the funeral.
AVBOB Funeral Service - a countrywide network of more than 150 professionally run funeral agencies.
AVBOB Industries - factory which is based in Bloemfontein manufactures a quality range of coffins, caskets and wreaths.
More Jobs at AVBOB Mutual Assurance Society