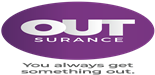 Salary:

R1 000.00 Per Month (Negotiable)

Job Type: Permanent

Sectors: Finance

Reference: 1908973
External Application
---
Vacancy Details
Employer: OUTsurance
Overview and Purpose of the Role:
Our business product offering has grown significantly over the years which has led to the development of the face to face channel. To facilitate this model the positions of OUTsurance Broker have emerged.
The incumbent of this position will be responsible for growing and developing the business insurance portfolio.

The key outputs for this role are as follows:
• New Business sales
• Client service and management
• High level performance
The OUTsurance Broker must align themselves with the OUTsurance culture and values of Awesome Service, Passionate, Honest, Human, Dynamic and Recognition.
Responsibilities:
Build your own insurance portfolio by:
Being able to prospect for new clients through networking, Cold calling and door – door canvasing for new business
Effective communication with both internal stakeholders and clients.
Conduct a comprehensive risk evaluation for the client.
Providing solutions to clients by selling OUTsurance short term products aligned to the needs of the client.
Drafting, tracking and measurement of your personal business plan.
Providing on-going service and support to your individual client base (amendments, renewals, claims etc.).
Retention of existing business including renewal discussion in line with FAIS
Developing internal/external relationships with clients.
Continuous building of your client base hence securing future income.
Keeping abreast with the commercial insurance market changes and developments.
Achieving/Exceeding targets consistently
Providing feedback to line management when requested.
Attending all weekly and adhoc team meetings.
Working closely with internal stakeholders that is, underwriting/actuarial, claims as well as surveying.
Adhering to all quality standards and measures in place.
---
Candidate Requirements
Qualifications
Essential
• Completed Matric or National Senior Certificate
• FAIS credits/Full Insurance Qualifications (Depending on DOFA)
• RE5 (Depending on DOFA)
• Must have your own reliable transport
• Valid code B driver's license
• 3 years external sales experience (If not from the insurance industry)
Competencies :
• Self-starter
• Communication (verbal and written) in English
• Numerical & mathematical skills
• Team supervisory skills
• Confident and enthusiastic self-starter who can take initiative
• Must be able to work independently as well as part of a team - balances team and individual responsibility, provides and accepts feedback
• Analytical skills
• Problem-solving skills
• Relationship management skills
• Presentation and facilitation skills
• Resilience - Ability to work well under pressure in dynamic environment
• Flexible and adaptable
• Influential, concise, rational and practical communicator
• Creative flair and innovative thinker
• Relationship management
• Discretion, judgment and high levels of trust
Additional Information
In accordance with OUTsurance Insurance Company Ltd Employment Equity goals, preference will be given to individuals who meet the job requirements and are from the various designated groups.
Reporting Lines:
The OUTsurance Broker will report directly to the Regional Manager and will work closely with the wider Face to Face channel.
---
489 people have viewed this job.
About OUTsurance
OUTsurance Insurance Company was 'brought to life' by Willem Roos, Howard Aron and René Otto in early February 1998. OUTsurance is a member of the Rand Merchant Insurance Holdings (RMI) Group and an approved financial services provider.

We're leaders in the short-term insurance market offering car and home insurance directly to South Africans. In 2003 Business OUTsurance launched to cater for the unique business insurance needs of all types and sizes of businesses. In August 2010 we expanded into the life insurance market by offering comprehensive death, disability and critical illness cover as a fully-fledged life insurer too.

Internationally, OUTsurance Namibia has been operating in the personal short-term insurance market since July 2007 and in November 2008 Youi, our sister company in Australia, launched with world-class online quoting functionality offering car and home insurance.

OUTsurance is vibrant, successful and values orientated with an awesome culture. We are growing fast which means ongoing career and growth opportunities.
More Jobs at OUTsurance
Popper Advisor
Centurion
Job Type: Permanent
Posted 03 Aug 2022 | 18 Days left