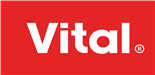 Salary:

Market Related

Job Type: Permanent

Sectors: Manufacturing

Reference: VIT-242
External Application
---
Vacancy Details
Employer: Vital Health Foods
Introduction:
To monitor, verify, reconcile and pay creditors.
Description:
To monitor, verify, reconcile and pay creditors.
Responsibilities:
•Pay creditors within payment terms
•Ensure all purchase invoices match to delivery notes/ GRN's and are authorized as per approval limits policy
•Investigate variances between GRN's and purchase invoices and ask approver to sign off on difference
•Process approved invoices
•Prepare payment batches ensuring that accounts payable are completely captured
•Keep a total list of creditors up to date
•Maintain up to date supplier files
•Coordinate credit applications
•Collate and submit the necessary supporting documentation
•Complete applications and submit for authorization
•Follow and complete weekly and month-end processes
•Maintain supplier accounts and ensure invoices are processed to the correct GL accounts
•Reconcile GRN's control account and prepare GRN report according to agreed format
•Prepare monthly creditors payment forecast from total creditors book.
Requirements:
•Grade 12 with Accounting
•Certificate in financial accounting would be advantageous
•5 years' experience of creditors
•Solid Microsoft Office experience
•Knowledge of Syspro is desired
•Ability to deliver faultless work
•Excellent communication & problem-solving skills
•Above average time management & attention to detail skills
•Advanced numerical skills.
---
285 people have viewed this job.
About Vital Health Foods
Vital is South Africa's leading vitamin and health supplement manufacturer. From humble beginnings as a small family business in 1947, has established itself as a household name for families who want healthy, happy lives.
As a soon-to-be fourth generation business, Vital practices a no compromise approach in giving their consumers what they need – complementary medicine, health supplements and foods that are easily accessible and convenient.
After more than 70 years' experience, it's clear that just like their consumers, Vital is only getting stronger.
More Jobs at Vital Health Foods