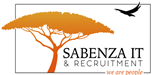 ---
Vacancy Details
Employer: DCV Sabenza Information Technology PTY Ltd
Our client is looking for a Security Designer / Architect.
You will work with the security team to ensure that our customers' data is safe and secure. You'll design, build and manage software systems for our infrastructure, including web applications and server-side databases. You'll also be responsible for designing IT architecture as a whole.
This is a 12-month contract and fully remote. Candidates should reside in Gauteng area.
---
Required Skills
implementation : 7 to 8 years
architecture : 7 to 8 years
security design : 7 to 8 years
---
Candidate Requirements
Requirements:
Participates in the security assessment and design process from initial requirements analysis to completion of the system

Identifies risks, issues, and vulnerabilities, and identifies design solutions and technical controls.

Works closely with the business owner, project leader, team members, and the security engineering team to re ne and maintain the current system's architecture and create new architecture

Develops security specifications for products and systems

Designs and implements security-oriented infrastructure and processes

Plans, researches, and designs security architecture for IT systems

Determines security protocols by evaluating business strategies and requirements

Updates job knowledge by tracking and understanding emerging security practices and standards, participating in educational opportunities, reading professional publications, and participating in professional organizations

The security designer must investigate solutions to security requirements, participate in projects with a security component (which is most projects), and create security conceptual and detailed designs for the solutions.
Qualification:
Bachelor's degree or diploma in Computer Science, Information Systems, or related field required

Previous experience in security design, architecture, and implementation

Must have 7+ years of experience in designing and architecting large-scale distributed systems
Apply with the below link:
https://sabenzait.co.za/job/security-designer-architect/
---
2 people have applied for this job. 200 people have viewed this job.
About DCV Sabenza Information Technology PTY Ltd
DCV-Sabenza is a South-African registered business focusing on SAP, general iT and industry specific recruitment. We have over 30 years' experience in recruiting in South-Africa, Australia, Europe, South- America and Asia and have worked with a number of large companies offering the best service.
We at DCV-Sabenza understand the changing market and mould our services around each of our client's needs to offer a personal service. DCV-Sabenza has forged strong relationships with both Clients and Consultants by ensuring both parties get the most out of every placement. Our Head Office is based in South-Africa with a secondary office in the UK so that we can keep in contact with expats who may consider returning to South-Africa so that we can offer our services globally for Consultants looking to go to South Africa and Consultants who are looking for opportunities abroad.
We at DCV-Sabenza recognize the difference it makes to maintain good client relationships and we are keeping our client base niche and manageable in order to give the best service possible. We have gained a good reputation in the market place and have built a very large network and database of consultants that we draw from for each role. We are able to send applications within 5 days subject to the complexity of the vacancy of receiving a role profile or job spec.
DCV-Sabenza not only specialise in the SAP, IT industry but also Aerospace, Engineering, Telecoms, Travel and Tourism, Hospitality and Catering, General (Such as admin/ reception staff etc.) to name a few. To clarify we specialise in all sectors such as Automotive, Manufacturing, Logistics, Banking, Mining, Construction, Utilities, Transportation, warehousing, Information Technology, Leisure and hospitality as well as the Public sector.
For further information, please visit our website www.sabenzait.co.za or call us at any time on Tel: 0330040131.
More Jobs at DCV Sabenza Information Technology PTY Ltd
Delivery Lead
Western Cape
Job Type: Contract
Posted 17 Aug 2022 | 60 Days left