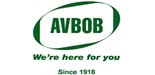 ---
Vacancy Details
Employer: AVBOB Mutual Assurance Society
§ Marketing of Funeral Insurance, Savings Plans and related products
§ Recruit funerals for the Funeral Division
---
Candidate Requirements
§ Matric (Grade 12) and/ or tertiary education with 30 credits on NQF level 4
§ Comply with FAIS legislation for registration as Fit and Proper individuals:
§ Applicants who entered the industry as follows:
 From years 2004 – 2007 requires 30 credits on NQF 4 obtained by 31 December 2009.
 From years 2008 - 2009 requires 30 credits or 60 credits on NQF 4 obtained by 31 December 2011 or full FAIS recognised qualification obtained by 31 December 2013
 All those appointed in the industry from the year 2010 onwards require a full FAIS recognised qualification
§ Clear ITC credit record
§ Clear criminal record
§ RE 5 will be an advantage
---
Hot Job
73 people have applied for this job. 1378 people have viewed this job.
About AVBOB Mutual Assurance Society
AVBOB was established in Bloemfontein in 1918 and has since grown into Africa's largest Mutual Assurance Society providing a one-stop funeral insurance and burial service. Currently more than 3,8 million lives are insured by AVBOB.
AVBOB has three operating divisions:
AVBOB Insurance - offers a comprehensive range of funeral polices and has recently introduced the new Cashback Life insurance policy. All lives insured under an AVBOB policy receive FREE funeral benefits if AVBOB is appointed to conduct the funeral.
AVBOB Funeral Service - a countrywide network of more than 150 professionally run funeral agencies.
AVBOB Industries - factory which is based in Bloemfontein manufactures a quality range of coffins, caskets and wreaths.
More Jobs at AVBOB Mutual Assurance Society