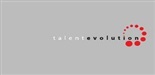 Salary:

R25 000.00 - R30 000.00 Per Month

Job Type: Permanent

Sectors: Media

Reference: copy-NR-TE

Employment Equity Position
---
Vacancy Details
Employer: Talent Evolution (Pty) Ltd
Nurse Case Manager provides comprehensive and professional telephonic health advisory services according to the prescribed procedures and protocols. Their duties include interacting with patients, providing health education, connecting patients with professional services and maintaining consistent communication to assess their wellbeing and make changes to their treatment plan as needed.
Duties:
Provide patient-focused care and guidance on the phone or online, including accurately assessing needs, delivering or directing to the appropriate level of care, identifying potential health problems and influencing people to make better health decisions

Providing a comprehensive and professional telephonic health advisory service according to the prescribed procedures and protocols
Develop effective working relations and cooperate with medical team throughout the entire case management process
Take the extra mile and interact with patients to keep track of their progress and to ensure satisfaction
Record case information, complete accurately all necessary forms and produce statistical reports
Promote quality and cost-effective interventions and outcomes
Validate memberships / insurance policies
Provide assistance with all related services and logistical arrangement according to the prescribed procedures and protocols
Assist with quality assessment and guidance to medical team
Follow up on medical reports and relevant documents
Managing medical Evacuation
Large estimate reserve management
Provide appropriate internal services to all stakeholders as per operational and capacity requirements
---
Candidate Requirements
· Matric
· Registration with Nursing council and an indemnity body
· Nursing Diploma, General, Midwifery (Community nursing and Psychiatry will be an advantage)
· Minimum 3-5 years' working experience in relevant field
· Strong clinical background
· Fluent English (African language will be an advantage)
· Working knowledge of Windows, MS Office and Internet Explorer
FAIS representative (RE 5) – preferred
Should you not receive a response within 10 working days, please consider your application as unsuccessful
---
4 people have applied for this job. 193 people have viewed this job.
About Talent Evolution (Pty) Ltd
Talent Evolution is a provider of Talent Management Services to help clients achieve greater organisational performance by assisting, recruiting, developing and engaging the best and most talented people for their businesses. With over 21 years of professional service and market knowledge, Talent Evolution has a tailor made solution for all our clients talent needs across a wide range of industries.
More Jobs at Talent Evolution (Pty) Ltd