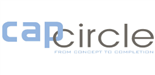 ---
Vacancy Details
Employer: CapCircle Management Consultants
Responsibilities: The ART Coach role will offer you the flexibility to make each day your own, while working alongside people who care so that you can deliver on the following responsibilities: ·         Coordinates the launch and optimization of Agi...
Responsibilities:
The ART Coach role will offer you the flexibility to make each day your own, while working alongside people who care so that you can deliver on the following responsibilities:
· Coordinates the launch and optimization of Agile Release Trains in accordance with Fannie Mae's Enterprise Operating Model (EOM) with a focus on improving outcomes.
· Measures ART maturity using Fannie Mae's Enterprise Operating Model Maturity Assessment.
· Facilitates Scrum, Kanban and Program/Release Planning Events.
· Trains and mentors Release Train Engineers and Scrum Masters to facilitate the preparation, execution, and post-work for PI Planning, including management of PI Objectives.
· Trains and mentors Release Train Engineers to facilitate ceremonies for the Agile Release Train, Program ART syncs, PO syncs, Scrum-of-Scrums, and System demos.
· Trains and coaches leaders, teams, and Scrum Masters in Lean-Agile practices and mindsets, and how to read and best use common Agile metrics.
· Manages and optimizes the flow of value for the Agile Release Train.
· Encourages collaboration across individuals and teams, including those outside of the ART.
· Negotiates solutions to problems, persuades others, and resolves conflicts and challenges within the ART.
· Works with product management to ensure delivery is aligned with product and organizational strategy through a combination of vision, roadmaps, OKRs, and work hierarchy (Epics, Features, Stories) using the chosen systems of record.
· Supports the creation of Features and Capabilities, as well as tracking their progress during Program Increments.
· Supports the management of risks, impediments, and dependencies.
· Understands and operates within budgetary and organizational guardrails.
Understands and can work with ARTs applying technical concepts, such as DevSecOps, Site Reliability Engineering (SRE), Cloud, Architecture, Continuous Integration and Deployment (CI/CD), etc.
The ART coach should have a strong understanding of Lean-Agile concepts so that they can train new RTEs in their role. SAFe experience is a must, but optimal candidates will also bring with them significant experience with Scrum, Kanban, and Agile metrics. Experience with other scaling frameworks is also desirable. With their domain expertise, the ART coach must balance teaching and mentoring with coaching and facilitation and know when it is most appropriate to apply each. Together with the RTE and portfolio and team-level coaches, the ART coach develops strategies to enable transformation or evolution within their ARTs. They apply their knowledge of common Agile and technical practices, and they also use their creativity and critical thinking skills to develop emerging practices to best optimize the system in which they work.
The Agile Team Coach (Program SAFe), or Agile Release Train (ART) Coach, is a change agent and servant leader for multiple teams on an Agile Release Train using Fannie Mae's Enterprise Operating Model (EOM), which anchors on the Scaled Agile Framework (SAFe). In tandem with Release Train Engineers, they coordinate with decision makers, teams, and other parts of the organization to optimize value delivery, act on risks and impediments, and foster a culture of transparency and continuous improvement. The ART coach promotes and models the Lean-Agile mindset, and they are expected to have excellent communication and facilitation skills. They must be willing and able to courageously speak the truth, as well as tactfully challenge assumptions and decisions, including those from senior management.
---
Candidate Requirements
Minimum Required Skills & Experiences
Bachelor's degree or equivalent applied experience
6+ years working in an Agile delivery environment where a scaling framework was applied
3+ years serving as a Release Train Engineer, Agile Coach, or equivalent experience serving as change agent, helping organizations plan, manage, and implement SAFe to meet strategic objectives
2+ years coaching or working with Product Management
Certified leading SAFe required.
Certified SAFe Program Consultant preferred
Experience with Agile Lifecyle Tools such as JIRA, Version One, Rally
Demonstrated record of influencing and managing relationships across various functions respectfully and cooperatively to drive towards a common goal
Particularly skilled in presenting information and/or ideas to an audience in a way that is engaging and easy to understand
Excellent verbal and written communication skills

Desired Skills & Experiences
Degree in a technical area of study such as Computer Science
Certified SAFe Program Consultant preferred
Lean Project Management training experience, including expertise in applying Lean Management principles
Experience with Atlassian suite (e.g. Jira, Confluence)
Experience with Agility Health Radar team health tool
---
7 people have applied for this job. 319 people have viewed this job.
About CapCircle Management Consultants
We aim to provide value to employers and jobseekers in the recruitment process with an in-depth understanding of their needs with our recruiting process, knowledge and experience. In this dynamic environment and competitive market place, organizations need an edge over others in all aspects of business including the selection of their future human resources to maintain the competitive edge.
The efforts of our experienced staff together with a wide support network developed over the years will ensure that only the best and most capable candidates will be selected and be made available to our clients. In our quest to find the right candidate it is our aim to ensure that personality, knowledge and experience matches that position to be filled. Adding strategic value to the business is our ultimate aim. Our networking capabilities allow us to cater for a wide range of positions and to find the most suitable candidate for our clients.
We also pride ourselves on our professionalism and integrity in maintaining the appropriate level of confidentiality and trust for both candidates and clients during the recruitment process, to link the appropriate candidate and talents with client's business strategy and needs.
More Jobs at CapCircle Management Consultants