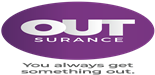 Salary:

Market Related

Job Type: Permanent

Sectors: Admin Advertising

Reference: 1877266
---
Vacancy Details
Employer: OUTsurance
Our Retention advisors are responsible for handling challenging calls. It is their responsibility to retain clients and make sure these clients remain part of the Life OUTsurance
Dealing with client queries and complaints on all levels in a competent, efficient and professional way, in accordance with the quality standards that are in place and in accordance with the values of OUTLife.
---
Candidate Requirements
Minimum Matric qualification or equivalent qualification
FAIS accreditation is essential
Completed FAIS RE 5 is essential
Experience:
Extensive Client Care/Sales/Retention experience is essential
Required Competencies & Personal Attributes:
Sales and/or Client service oriented
Attention to detail/Quality oriented
Resilience
Deadline and results oriented/Work standards
Initiative
Enthusiastic and passionate about the job and the company
Effective at planning and organisation/Work management
Teamwork/Collaboration
Judgment/Problem solving
Adaptability
Integrity
Tolerance for stress
Extensive sales experience is essential
Previous call centre experience - preferably in a sales or retention environment
Ambitious
Highly Motivated
Driven
Customer service enthusiasts
Skills:
Selling skills
Interpersonal and communication skills
Extensive sales experience is essential
Previous call centre experience - preferably in a sales or retention environment
Negotiations
Keyboard skills
Administration skills
Influencing
Practical learning
An ideal candidate will be able to align their personal work values to the OUTsurance values of Awesome Service, Dynamic, Honest, Human, Passionate and Recognition.
In accordance with OUTsurance Insurance Company Ltd Employment Equity goals, preference will be given to individuals who meet the job requirements and are from the various designated groups.
---
Hot Job
56 people have applied for this job. 758 people have viewed this job.
About OUTsurance
OUTsurance Insurance Company was 'brought to life' by Willem Roos, Howard Aron and René Otto in early February 1998. OUTsurance is a member of the Rand Merchant Insurance Holdings (RMI) Group and an approved financial services provider.

We're leaders in the short-term insurance market offering car and home insurance directly to South Africans. In 2003 Business OUTsurance launched to cater for the unique business insurance needs of all types and sizes of businesses. In August 2010 we expanded into the life insurance market by offering comprehensive death, disability and critical illness cover as a fully-fledged life insurer too.

Internationally, OUTsurance Namibia has been operating in the personal short-term insurance market since July 2007 and in November 2008 Youi, our sister company in Australia, launched with world-class online quoting functionality offering car and home insurance.

OUTsurance is vibrant, successful and values orientated with an awesome culture. We are growing fast which means ongoing career and growth opportunities.