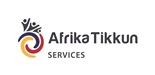 Salary:

R3 000.00 Per Month

Job Type: Internship

Sectors: IT

Reference: 1875866

Employment Equity Position
External Application
---
Vacancy Details
Employer: Afrika Tikkun Services
Looking for Unemployed Young People Aged 18-34 to Join our Data Analyst Training and Internship Programme
Are you unemployed and looking for an opportunity to enter or re-enter the market ?
Do you know that there are over 66 000 jobs in the South African digital economy ?
One sector looking for skilled individuals is the FinTech (Financial Technology) Sector?
To gain skills and work experience that will position you to gain employment in this sector. This opportunity is for you.
What You will Learn:
Track 1 - IT essentials, Security fundamentals, Introduction to Data, CompTIA Data+, CertNexus Data Analyst and CertNexus Data Analyst Associate including multiple international certifications including
Track 2 – Excel 2016 (all 4 levels), Introduction to Databases & Querying Databases with Transact-SQL, Introduction to Databases & Querying Databases with Transact-SQL, Microsoft Azure Fundamentals & Azure Data Fundamentals, Analyzing Data with Microsoft Power BI + Exam, Data Engineering on Microsoft Azure + Exam
---
Candidate Requirements
Candidates must have a diploma or degree in IT , Maths, Statistics, Computer Science or Matric with Pure maths score of at least 50%
Nationality: South African Citizen
---
1351 people have viewed this job.
About Afrika Tikkun Services
Part of the Afrika Tikkun stable of companies, Afrika Tikkun Services (Pty) Ltd (ATS) is an Exempt Miro Enterprise which became operational in 2013. As a Level 1 Broad-Based Black Economic Empowerment (B-BBEE) advisory, recruitment, training and placement company, we support clients to achieve full integration of youth employability solutions through implementing end-to-end project management.
We are established to fulfil the career/skills development and placement mandate of the Afrika Tikkun's Cradle to Career 360-degree model of South Africa's youth. We focus on building strategic partnerhsips with like-minded entities as tis facilitates the implementation of innovative intervention which, through developing young people, will ultimately positively impact the South African economy.
What we do
We offer our clients and efficient and effective single point of contact for all their transformation and Corporate Social Responsiility (CSR) requirements. Our training offerings are highly relevant as they are demand-driven and based on market needs. Our approach is people-centred, offering marketing and branding opportunities as well as employee engagement and volunteering.
We strive to develop an entry to mid-level workforce, specialising in comprehensive learnership, internship, bursary management, work experience programmes and general recruitment and placement. Project administration covers candidate recruitment, assessments, training, delivery, monitoring and evaluation as well as resourcing and deployment.
We are particularly proud of the flexible nature of our learnership, internships and work experience Youth Employment Services (YES) placement solution, which sources partner host sites for clients, taking full accountability for overall process management.
We are committed to providing corporate excellence through BBBEE advisory services, recruitment, training and placement that support our clients from the first point of departure of the transformation.
More Jobs at Afrika Tikkun Services
Administrator
Durban
Job Type: Contract
Posted 07 Jun 2022 | 39 Days left