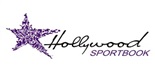 ---
Vacancy Details
Employer: Hollywoodbets
Hollywood Sportsbook Western Cape (Pty) Ltd has an exciting opportunity available for a Senior Team Leader to be based at the Philippi branch. The purpose of this role is to assist with managing the Branch to achieve the business objectives in accordance with the Regional and Retail Operations Strategy.
Minimum requirements:
1 year in a management capacity or managerial experience.
Advantageous:
Relevant Diploma, Degree or NQF 4 Learnership.
1 year sales management experience.
1 year cash management experience.
1 year within the Gaming or Betting industry.
Valid driver's license.
Key responsibilities:
Branch growth


To manage the achievement of targets and branch growth in accordance with operational procedures.
Branch Administration and Cost Management
Manage branch cost and budget to ensure maximum profitability and manage monthly expenses.
Cash management within the branch according to defined processes/procedures and minimize risks, theft/fraud.
Ensure daily banking schedules are submitted to the Area Manager.
Ensure adherence to credit card administration &EFT policies where applicable.
Senior Team Leaders must send an email notifying the Branch, Regional Manager and Cash Management Department of the shortage.
Recovery process must be managed in line with processes/procedures.
Manage branch stock control to ensure that there is sufficient supply (although not over/under).
Ensure that a stock taking is done weekly and account for stock shortages.
Manage all security aspects in the branch.
Branch Appearance
Ensure that the branch is always neat and tidy according to Hollywood standards.
Ensure that the facilities are well maintained and in working condition.
Branch reporting
Ensure that daily newsflashes provide a high level overview of the operations for the day.
Ensure weekly/monthly reporting on branch performance based on stakes, number of bets per type of bet, branch budget and costs and growth plans as well as high risk/compliance issues.
Customer Experience
Ensure superior customer service and customer experience.
Pro-actively address customer complaints and ensure customer feedback is positive.
Build strong relationships with regular customers/punters.
Create a customer centric culture within the branch and drive the philosophy of "service with a smile" at all times.
Compliance
Ensure compliance with company, legislative and legal requirements.
More specifically, ensure compliance with Gambling Board requirements.
Compliance and adherence to company's internal control policy, Compliance to the Code of Ethics and escalate fraudulent activities.
Ensure that there is a registered FICA officer on site at all times during operating hours and compliance posters are displayed.
Communication
Manage communication within the branch to ensure that all communication that should be disseminated to team members is in fact being communicated and team members are aware of key business campaigns, business updates and marketing campaigns.
Ensure that the correct lines of communication is followed at all times and that timeous feedback is provided to support office when information is requested.
People Management
Manage team member rosters/schedules and ensure the branch is adequately staffed taking into account busy periods, events and operational requirements.
Ensure staff attendance and behaviour is manage with the directive of the Area Manager.
Identify training and development areas and address interventions with the Area manager.
Ensure all new take on documentation is submitted timeously to the Human Resources department
Values
Actively promote the Hollywood values.
Live the values and lead as an example to the team.
If the Branch has LPMs, responsible for management thereof.
If the Branch has F&B facilities/RD facilities/support office teams/training facilities, ensure a close working relationship with these divisions.
Work closely with the Branch Manager/Senior Team Leader and suggest areas of improvement to ensure that the Branch attracts and retains guests.
Must be available 24/7 in case of emergencies.
Skills:
Good communication and Interpersonal skills.
Excellent planning, organisational and time management skills.
Strong attention to detail and the ability to show initiative at all times.
High ethical standards and must be reliable at all times.
Impressive people management and reporting skills.
Please note that only team members who meet the stipulated minimum requirements will be considered.
---
18 people have applied for this job. 651 people have viewed this job.
About Hollywoodbets
Hollywood is South Africa's premier betting brand, offering the public an upmarket 'casino inspired' environment where punters can bet in comfort and style, where they can enjoy quality food and a cold beer, and where attention to detail and top-class service is the order of the day.
More Jobs at Hollywoodbets
Team Leader
Durban
Job Type: Permanent
Posted 28 Jun 2022 | 7 Days left