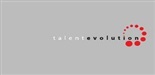 ---
Vacancy Details
Employer: Talent Evolution (Pty) Ltd
Company based in Centurion is looking for a dynamic Marketing specialist with extensive supply chain experience to join their team
Duties:
· Manage and direct formal annual category, brand and product plans to achieve financial and growth and profitability/GP
· Create, plan, manage and execute campaigns to achieve category and brand plans
· New Product Development
· Drive the research and monitoring of market trends and competitor strategies
· Identify and introduce innovative ingredients, packaging, technologies, products, concepts and ideas that are commercially viable
· Direct and ensure efficient stock planning and stock movement in collaboration with Procurement and Operations Department including:
· Manage and guide annual growth targets and forecasts by brand
· Ensure sufficient promotional activity and innovation to drive required stock turn
· Ensure stock is cleared prior to ageing / expiry
· Manage product costing effectively within required purchasing and packaging parameters and partner and communicate/negotiate with manufacturers and suppliers
· Manage supplier relationships with regards to Agreements, Processes and Business requirements
· Ensure all products are legal, compliant and appropriate for Exports and CAMS, focusing on labels and ingredients
· Project management
· Lead, manage and develop people within the Department
Improve and implement efficient systems and processes
---
Candidate Requirements
· Strategic approach
· Creative problem solving
· A post Grade 12 (Degree or similar) qualification is a requisite and RPL will be taken into account
· A proven track record of at least 5 years in a similar role
· Supply chain management experience
· Strong negotiating, organisational and time management skills
· Ability to communicate effectively verbally and in writing
· Able to coach, manage and grow people.
· Strong computer skills on office administrative packages (incl. Outlook, MS Word, Excel) and ERP system
· Ability to agree and achieve deadlines and function in stressful environment
· Flexibility in respect of time and mobility
· Valid driver's license
Should you not receive a response within 10 working days, please consider your application as unsuccessful
---
23 people have applied for this job. 457 people have viewed this job.
About Talent Evolution (Pty) Ltd
Talent Evolution is a provider of Talent Management Services to help clients achieve greater organisational performance by assisting, recruiting, developing and engaging the best and most talented people for their businesses. With over 21 years of professional service and market knowledge, Talent Evolution has a tailor made solution for all our clients talent needs across a wide range of industries.
More Jobs at Talent Evolution (Pty) Ltd