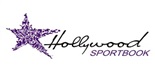 ---
Vacancy Details
Employer: Hollywoodbets
Hollywoodbets has an exciting opportunity available for a Regional Administrator to be based at the KZN Regional office in Pinetown, Durban. The Regional Administrator will be responsible to assist and manage the administrative function in the region to achieve business objectives in accordance with the Retail Operations Strategy.


Minimum Requirements:
Microsoft Office.
1 – 2 years administration experience.
Advantageous:


Key responsibilities:
Branch Administration
Ensure daily banking schedules and daily reports are submitted to the Area Manager.
Check the recon and follow up on any shortages.
Ensure effective and efficient recovery processes/procedures is followed to manage the out of line.
Ensure AOD forms are submitted to the payroll department from a recovery perspective.
Daily consolidation and management of shortages in the Region.
Manage daily stock control to ensure that there is sufficient supply (although not over/under).
Ensure that a stock taking is done daily/weekly/monthly and account for stock shortages.
Ensure uniforms for all new team members are timeously ordered.
Ensure Riso machine orders where applicable.
Accommodation booking in the event of region visits.
Monthly collate the transport and meal allowance spread sheet for AM sign off/approval. Ensure AOD forms are submitted to payroll from a recovery perspective.
Branch Reporting
Manage daily newsflash consolidation.
Follow up on all outstanding queries of information from branches.
Ensure weekly/monthly reporting on branch performance to AM.
Report on any risk/compliance issues.
Reading branch weekly meeting minutes and feedback where is applicable.
Ensure all audit queries raises are cleared timeously in the region.
Daily completion of the Branch Checklist, all information to be consolidate on a spreadsheet and send to Operational support team.
Ensure non-functional equipment's are addressed immediately to be repaired and escalate where necessary (printers, faulty lights, toilet blockage).
Performance Management
Consolidate time and attendance feedback from Branches.
Banking schedule.
Consolidate weekly checklist.
Shortages enquiries.
Daily stock count and stock orders.
Upload publications, banking slips and LPM documents.
Process EFTs.
Process audit queries, offsets, cancellations and daily updates.
Missing tickets.
Inform Branches with new procedures.
Schedule meetings and take minutes for management meetings.
Book accommodation for Area Manager and other team members visiting the Branches.
Send invoice for payment with order numbers.
Request cash with cheque from treasury.
Send weekly soccer fixture prints.
Skills and Competencies:
Demonstrates exceptional attention to detail.
Results driven.
Good business acumen and high ethical work standards.
Effective problem-solving skills.
Accountability.
Good report writing skills (Verbal and written).


Please note that only applicants who meet the stipulated minimum requirements will be considered.

Please be advised that should you not be contacted within 30 days, kindly consider your application to be unsuccessful.

---
Hot Job
111 people have applied for this job. 813 people have viewed this job.
About Hollywoodbets
Hollywood is South Africa's premier betting brand, offering the public an upmarket 'casino inspired' environment where punters can bet in comfort and style, where they can enjoy quality food and a cold beer, and where attention to detail and top-class service is the order of the day.
More Jobs at Hollywoodbets