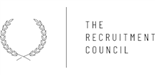 ---
Vacancy Details
Employer: The Recruitment Council
The successful candidate will be responsible for assistance to the Wealth Adviser which include office management and administration, interacting with clients by managing relationships, providing client services, new business implementation as well as marketing plan implementation.
Responsibilities:
• Gather policy information
• Compile a summary of information
• Research product information
• Handle new application and quotations
• Handle and solve client enquiries (all existing business enquiries)
• Diary management for new and existing business cases
• Diary management for Wealth Adviser
• Arrange appointments between Wealth Adviser and clients
• Prepare investment review appointments
• Maintain CRM system
• Rebalance and maintain existing portfolios
• Prepare and distribute monthly/quarterly statements
• Manage Administrative Documentation (detailed records)
• Build and maintain good working relationships
• Record details of transactions
• Maintain Service Level agreement deadlines
• Manage policy renewals
• Ensure FAIS Compliance
• Load new/existing business policies
---
Candidate Requirements
Minimum requirements:
• Grade 12 / NQF4 qualification
• Completed RE5
• CFP or study towards CFP
• Relevant work experience within the financial services industry, focussing on wealth
• Proficient in both spoken and written English and at least one other of the official South African languages
• Computer literacy (MS Office)
Competencies required:
• Customer Service
• Communication skills (verbal & written)
• Problem solving
• Attention to detail
• Team player
---
10 people have applied for this job. 469 people have viewed this job.
Similar Jobs
Paraplanner
Bellville
Job Type: Permanent
Posted 13 Dec 2021 | 27 Days left
Paraplanner
Cape Town Southern Suburbs
Job Type: Permanent
Posted 04 Jan 2022 | 48 Days left
Paraplanner
Bellville
Job Type: Permanent
Posted 20 Nov 2021 | 4 Days left
Paraplanner
Bellville
Job Type: Permanent
Posted 09 Dec 2021 | 23 Days left
More Jobs at The Recruitment Council
Paraplanner
Bellville
Job Type: Permanent
Posted 12 Jan 2022 | 57 Days left