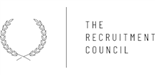 ---
Vacancy Details
Employer: The Recruitment Council
MAIN DUTIES AND RESPONSIBILITIES

 Support Key Account Managers and Client Executives, to deliver the destination experience that meets client's
requirements and user needs.
 Working with Global and Regional digital delivery team to drive deliverables across Africa.
 Support customer journey mapping and help clients to develop the overall digital roadmap from
insurance on-boarding, claims, policy management, policy servicing etc.
 Support local markets to develop and build UX User Experience and marketing capabilities.
 Support the local management in continuously developing and enhancing the value proposition for
the Commercial ; Consumer segment.
 Support client acquisition and retention activities with research, analytics, and presentation pitch
development.
 Prepare content for client stewardship meetings to show program performance and project
development.
---
Required Skills
proactive support
can do attitude
---
Candidate Requirements
EXPERIENCE AND QUALIFICATIONS REQUIREMENTS

 3 or more years of UI User Interface/UX/ design experience.
 A strong portfolio of successful UX case studies, other technical projects is essential.
 Ability to conduct usability tests, user interviews and conduct expert reviews for existing solutions.
 Preference will be given to candidates who have experience designing complex solutions for
insurance products that cover complete digital environments.
 Ability to define, develop and articulate digital initiative goals, objectives, and scope.
 Strong UX and customer experience skills with an appreciation of how to create first class customer
journeys.
 Proficiency in drawing skill in Sketch, Figma, Adobe XD, Photoshop, Illustrator and wireframe
design.
 Understanding of front end and back end technologies to design solutions that can be achievable.
[Technical knowledge is a plus]
 Good analytical skill, self-motivated, and able to work under pressure
 Open to feedback and constructive criticism
 Fluent in English.
 An ability to present ideas and complex information clearly and confidently to stakeholders.
 Ability to turn customer/user journeys and requirements to user stories for development team.
 Strong commercial awareness and sound understanding of project and business dynamics.
 A highly collaborative and team-oriented attitude
 A proactive and flexible approach to work and be comfortable with a dynamic environment with
changing priorities.
 Have exposure to digital, application or modern web program.
 Excellent record of academic achievement.
 Ability to prioritize work and meet deadlines with can-do attitude.
---
14 people have applied for this job. 408 people have viewed this job.
More Jobs at The Recruitment Council