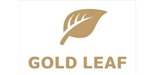 Salary:

Market Related

Job Type: Permanent

Reference: APSM01
---
Vacancy Details
Employer: FMCG Company
Company in Linbro Park, Johannesburg is seeking to employ a Head of Sales and Marketing with 8 years' plus experience in sales and marketing of which atleast 3 years must be in a managerial role. Candidate must have experience with social media design, photoshop, MS Office as well as develop and implement a sales/marketing plan. A completed Bachelor's degree with marketing related subjects is essential.
The Head of Sales and Marketing is responsible for researching and developing marketing opportunities, and planning and implementing new sales plans. They will also manage both the marketing and the sales staff and will perform managerial duties to meet the company's operational goals.
Duties and Responsibilities
Represent the company as a professional head of sales through conducting sales pitches/presentations to prospective clients, brand awareness campaigns, and disseminating information about the Company's products in your daily business interactions.

Conduct market research to identify new target markets so as to establish new business relationships through database acquisition, personal and professional networks, online prospecting etc.

Conduct market research that will aid in accurate market segmentation and in developing well-informed client targeting strategies.

Adhere to and uphold the company's sales & marketing strategy and framework while giving valuable suggestions on where these can be improved upon.

Facilitate a smooth sales process starting from the initial product inquiry stage to closing a sale or deal with clients, after-sales service, and long-term relationship maintenance and supervision.

Generate sales for the company by meeting sales targets set for you by the company.

Provide exceptional after-sales service in line with the Company policy.

Identify, develop and maintain relationships and build partnerships with strategic influencers in petroleum, and related industries.

Provide relentless market intelligence (key news, trends, projects, competitor activity, pricing shifts, etc.) to management.

The employee is at all times to uphold, maintain and develop the corporate image and reputation of the company.

Evaluating and developing our marketing strategy and marketing plan.
Planning, directing, and coordinating marketing efforts.
Communicating the marketing plan.
Researching demand for our products and services. Ability to analyse competitors to gain a competitive edge.
Working hand-in-hand with the sales team to develop pricing strategies to maximize profits and market share while balancing customer satisfaction.
Understanding and developing budgets and finance, including expenditures, research and development appropriations, ROI and Profit/loss projections.
Building the company's Brand Awareness and positioning.
---
Required Skills
communication
management
delegation
---
Candidate Requirements
· Analysis skills
· Strategic planning abilities
· Strong communication skills
· Collaboration and motivation skills
· Delegation skills
· Ability to remain calm under pressure
· Good people skills
· Ms Excel, PowerPoint,Photoshop Social Media design
---
Hot Job
60 people have applied for this job. 796 people have viewed this job.
About FMCG Company
Gold Leaf Tobacco holds the distribution rights for the following brands : Voyager, RG, Chicago, Sahawi, Sharp and Savannah. We manufacture cigarettes of high quality in South Africa for both the South African and export markets. We have developed and continue to maintain relationships with all major wholesalers, chain stores, franchise distribution centres as-well as independent wholesalers and retailers. We have always focused on growing our distribution network and targeting all sectors of the wholesale and retail markets Our dedicated marketing team continue to create, implement and maintain successful campaigns using proven methods within the guidelines set out by legislation in an ever changing competitive environment; underpinned by a philosophy that has been entrenched in our culture - "Keep the customer updated and informed so that they can make educated decisions regarding our products". Gold Leaf Tobacco is an equal opportunity employer that provides their employees with an environment to challenge themselves whereby developing and in this manner our company continues to excel and grow. Our corporate vision is simple - "Continue to improve the quality of our service thus achieving greater efficiency." We take great pride in the excellent relationships that our people have fostered with our customers and as a result have an ongoing commitment to strengthen these relationships and develop many more. The company operates in an industry that is strictly governed worldwide and as an independent competes with giant Multinational Corporations for a share of the local market, which is made further complex by the dumping of counterfeit and illegal products. As a result the company is committed to best business practice operating responsibly and exercising prudent sound financial judgment and management.
More Jobs at FMCG Company
Town Planner
Sandton
Job Type: Permanent
Posted 07 Oct 2021 | 46 Days left
Accounts Clerk
Johannesburg North
Job Type: Permanent
Posted 06 Oct 2021 | 45 Days left