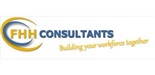 ---
Vacancy Details
Employer: FHH Consultants (Pty) Ltd
SENIOR DATA ENGINEER required for a well-established company based in Centurion to understand and drive the overall technical vision and planning of the organisation and translate business needs into technical strategy. Must understand the inter-dependencies between various systems and infrastructure in order to ensure alignment to the overall strategy. Involvement in designing and building data management solutions; developing architecture to analyse and process data in a manner that adds value to the organisation.
Identify valuable data sources and automate collection processes

Undertake pre-processing of structured and unstructured data

Analyze large amounts of information to discover trends and patterns

Data Modelling (Relational and Star Schema)

Database design

Database development

Data Warehouse Design – Build and Development

Database Administration

Database Performance Tuning and Optimisation

Present information using data visualization techniques

Propose solutions and strategies to business challenges

Collaborate with engineering and product development teams

Real-Time analytics and batch processing
---
Required Skills
data mining
sql server
etl developer
microsoft azure
big data analytics
data warehouse architecture
---
Candidate Requirements
BSc Computer Science, B.IT or Informatics related degrees

8-10 years' working experience as a Data Engineer / Database Developer

Must have experience with Microsoft Azure (non negotiable)

Must be able to design and develop a data warehouse

Understanding of, and hands on experience in, Hadoop/Spark based distributed storage (HDFS) and computing frameworks, as well as NoSQL and C#

Experience in architecting analytical applications in cloud environment such as Amazon Web Services and Microsoft Azure

Experience in data mining, large scale data modelling and business requirements gathering/analysis

Understanding and working experience in data integration and transformation

Experience implementing data modelling methodologies like Dimensional Modeling and / or Data Vault

Working knowledge of data quality processes and master data management

Experience implementing design support systems using Database Management Systems (DBMS) such as SQL Server or Oracle

Proficiency in designing and implementing data integration and ETL solutions using SSIS, Azure Data Factory and / or SQL Server stored procedures

Understanding of several Big Data technologies like Hadoop, MapReduce and Spark as well as event processing or message ingestion services like Kafka, Event Hub and Stream Analytics • Experience in database query languages such as T-SQL, ANSI SQL, PL/SQL
---
9 people have applied for this job. 724 people have viewed this job.
About FHH Consultants (Pty) Ltd
FHH Consultants (Pty) Ltd are the matchmaker between clients who are looking for high calibre staff, and job seekers looking for that growth opportunity
FHH Consultants (Pty) Ltd strives to be the recruiter of choice for our clients by building strong, lasting relationships. We believe that recruitment is about engaging in possibilities.
We have an established database of candidates in all disciplines for temporary, contract and permanent positions. This database is updated on a continuous basis to ensure all candidates are still active and available and that all employment records are up to date.
FHH Consultants (Pty) Ltd utilises various publications and electronic media to expand candidate searches, we also advertise in local and national media should the need arise. FHH Consultants (Pty) Ltd also "headhunts" based on clients' specific requirements, thus ensuring that we can provide the best possible candidates in the shortest possible time.
All candidates are comprehensively reference checked, all qualifications are verified and ITC and criminal checks are performed where necessary.
We deliver high levels of service at a rate that is very competitive. We provide staffing solutions for companies ranging from SMEs to Major Corporations, specialising in recruiting for vacancies such as Top and Middle Management, Customer Service, Administration, Sales, IT, Insurance, Marketing, Accounting, Events Management, Call Centre, Logistics, Pharmaceutical, Technical, Human Resources and Blue Collar.
Our ethos is to listen to our clients needs and provide appropriate solutions. Honesty and integrity are key elements of service.
Our mission is to exceed expectations by offering specialised recruitment and human resources services that will harness the full spectrum of the human potential.
With many years experience in recruitment, we have in-depth knowledge in many disciplines. This equips us with an understanding of the environmental requirements necessary to respond promptly to your needs, without compromising on quality, in order to identify and secure the best candidates in the market.
Similar Jobs
Data Engineer
Gauteng
Job Type: Permanent
Posted 15 Oct 2021 | 58 Days left
Data Engineer
Gauteng
Job Type: Permanent
Posted 14 Sep 2021 | 27 Days left
Data Engineer
Midrand
Job Type: Temporary
Posted 06 Oct 2021 | 16 Days left
More Jobs at FHH Consultants (Pty) Ltd
Senior Accountant
Johannesburg North
Job Type: Permanent
Posted 04 Oct 2021 | 47 Days left