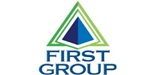 ---
Vacancy Details
Employer: First Group Management (Pty) Ltd
Job Overview
First Group Hotel and Resorts seeks the services of an experienced CRM (Customer Relations Marketing) Manager to head up the implementation of Microsoft Dynamics Software across the Group. The individual should have minimum 5 years related experience and be able to liaise with various department Managers to structure campaigns and communications throughout the group's customer base, to improve customer relations and sales of the groups products and services.
Key Performance Areas
· Customer journey development – creating and maintain customer satisfaction goals.
· Create plans to address the business needs which may fluctuate from time to time.
· Addressing customer concerns and complaints in most effective manner.
· Creating sales plans to generate and increase revenue.
· Marketing to optimize data and utilize such to achieve optimum turn-around times.
· Building long term relationships with key clients
· Study competition to find new ways to retain customers
· Collaborate with internal teams.
· Make recommendations based on data interpretation.
· Collaborate with sales and marketing to identify customer support and technology problems and resolve them.
· Proactively offer ideas and insights to improve the customers issues and challenges.
· Maximize utilization of products or services sold to customers.
---
Required Skills
crm databases : 4 to 5 years
---
Candidate Requirements
The ideal candidate must have the following competencies to be successful in this dynamic position.

Ability to take initiative and solve problems independently.
Strong communication skills to effectively communicate at all levels.
Self-motivated
Must have the ability to multi-task and delegate effectively.
Detail oriented, the ability to work with data and numbers and produce effective strategies to optimize sales.
Innovative and creative thinking
Ability to work as part of a team and independently.
Good organizational and time-management skills

Minimum Requirements

To be considered for this position applicants must have at least 5 years' related experience be fully computer literate in all Microsoft packages. Experience in Dynamics would be an advantage, alternatively any other CRM system is essential.

Please send a CV introducing yourself, detailing your experiences, highlights of your career and achievements, and provide references in agreement and permission to comply with the POPI Act requirements
---
Hot Job
151 people have applied for this job. 3751 people have viewed this job.
More Jobs at First Group Management (Pty) Ltd