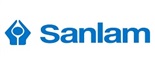 ---
Vacancy Details
Employer: Sanlam Life Insurance Ltd
Are you an Entrepreneur?
Willing to determine your own earnings?
Are you able to create your own client base?
If you fit the following requirements or keen to build up your practice in the Financial Services Industry, then we'd like to hear from you.
---
---
Candidate Requirements
Candidates must have:
Minimum 3 years Sales Experience. Proven track record of sourcing and securing new clients.
Good interpersonal, communication, planning and organising skills, must be performance driven, business orientated and computer literate
Your own vehicle and a valid driver's licence
Successfully completed Matric
Duties
Developing and enriching your own client database
Creating analysis-based financial solutions
We offer:
Sanlam will provide comprehensive training and a 2 year development plan whilst you work under supervision.
Training Allowance available
Vesting Incentive/Bonus for 24 months
100% Commission
---
Hot Job
41 people have applied for this job. 1858 people have viewed this job.
About Sanlam Life Insurance Ltd
Working at Sanlam goes beyond merely a day job. It encompasses an ethos and culture, a way of doing business. We call it the Sanlam Way. The Wealthsmiths™ way.
Our Business:
Since our inception we have held true to our founding purpose of empowering South Africans to lead their best possible lives. We are a fully diversified financial services business offering comprehensive and tailored financial solutions for a broad range of market segments both locally and internationally. We deliver through four business clusters namely: Personal Finance, Investments, Emerging Markets and Short-Term Insurance (Santam & MiWay). A Group Office comprises a number of functions which provide overarching support and direction.
Our Opportunities:
Sanlam is based on a fundamental belief in honest, hard work to make the most of every rand we're entrusted with. We respect how hard people work for their money and we strive to make it work as hard for them as they did to earn it. In pursuit of this brand philosophy, you will work alongside interesting, passionate people and have the chance to be a part of challenging projects in a multicultural, stimulating environment. Over and above your skillset, there will be many opportunities for you to further Sanlam's Wealthsmith ™ ethos, not only in the office but also in the greater community and environment in which we operate. Irrespective of whether you're starting your career or you're an experienced professional, Sanlam offers opportunity in many diverse fields including accounting, actuarial science, investments, legal, IT and many more. For those interested in international exposure, we have business interests in the rest of Africa, India, Malaysia, the UK, Europe, Australia and the USA.
More Jobs at Sanlam Life Insurance Ltd
Financial Adviser
Johannesburg South
Job Type: Permanent
Posted 19 Sep 2022 | 44 Days left
Financial Adviser
KwaZulu-Natal
Job Type: Permanent
Posted 19 Sep 2022 | 44 Days left