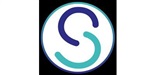 ---
Vacancy Details
Employer: Secure Jobs
Retail showroom sales, tiles, taps, sanware & accessories BRYANSTON
Do have a flair for interior design, creativity, customer service, networking, merchandising, sales, achieving targets?
Join this company that is listed on the stock exchange and is a national market leader become a part of a successful brand that rewards their staff for achieving.
Our client has a position available for a motivated individual to join their dynamic business, selling a premuim tile and bathroomware brand within a showroom environment. Candidate will be responsible for sales within the showroom enviroment.
JOB DESCRIPTION & KEY RESULTS AREAS
Our client offers a premium brand within a showroom environment that is high-end, and clientele requiring service par excellence and often requires going the extra mile to ensure client satisfaction and brand integrity.
• Customer Service & execution
• Recorded sales performance
• Maximising personal & team efficiencies
• Operational planning to increase the business unit profitability
• Managing individual performance, including discipline
• Setting sales goals
• Housekeeping in line with luxury shopping environment.
• Customer Complaints / relations
• Stock control (incl. Merchandising; stock holding; stock days & managing dead/toxic stock)
• Achieving & maintaining profit margins
• Product knowledge
• Understanding the market (competitors & trends/ innovations)
• Setting & implementing short- and long-term goals
---
Required Skills
customer service : 3 to 4 years
sap : 1 to 2 years
sales experience : 3 to 4 years
retail sales experience : 3 to 4 years
Merchandising retail sales : 3 to 4 years
---
Candidate Requirements
MINIMUM REQUIREMENTS
• A history of Excellent customer service is mandatory
• Ability to meet set monthly sales targets/budgets consistently
• Matric (Tertiary Education preferable)
• Retail Hours, (incl. weekends & public holidays)
• Merchandising Experience
• The ability to work in both a team environment and individually
• Excellent written and verbal communication skills
• SAP and Microsoft Office
• Sound Arithmetic skills
• A flair for Design and Creativity
• Excellent interpersonal skills
• Own Transport with a valid driver's license
• Self Motivated, well balanced individual
• Ability to multitask and meet deadlines for showroom and warehouse tasks
• A team player, with business maturity and strong, analytical problem-solving skills.
JOB COMPETENCIES
• Leadership skills & ability to delegate
• Achieve results under pressure
• Consistently achieve growth
• Achieve sales targets & margins
• Supplier; customer; and staff relationships
• Understand financial reports
• Merchandising
• Communication skills
• Organisation & planning skills
• Ability to build long term relationships with clients & professionals.
• Motivational and innovative
• "Hands-on"
• Product knowledge
• Goal oriented
• Perseverance / hard working
• Team player with the ability to multi-task
• Extracting information / reporting
REMUNERATION
Successful applicants will be offered an attractive package based on experience and expertise.
Should you wish to apply for this position please email cv and supporting documents to: Guinevere@securejobs.co.za
Include a current comprehensive CV in confidence
Thank you
---
Hot Job
65 people have applied for this job. 718 people have viewed this job.
More Jobs at Secure Jobs
Sales agents
Western Cape
Job Type: Permanent
Posted 23 Jul 2021 | 59 Days left
Accounting
Western Cape
Job Type: Permanent
Posted 23 Jul 2021 | 59 Days left