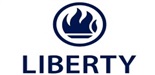 ---
Vacancy Details
Employer: Liberty FA
Responsibilities:
Talking to clients to determine their expenses, income, current cover and financial objectives needed to develop a
financial plan
Answering client questions about financial plans and strategies and giving financial advice
Advising strategies for clients to help them reach financial objectives
Reviewing client financial plans on a regular basis to understand if life or economic changes, situational concerns, or financial performance necessitate changes in their plan
Analysing financial data received from clients to develop strategies for meeting clients' financial goals
Preparing or interpreting financial document summaries, investment performance reports and income projections
for clients
Implementing financial plans
Managing and updating client portfolios
Contacting clients regularly to discover changes in their financial status
Building and maintaining your client base
Benefits:
Training and mentorship
Competitive commission structure
Recognition programs that reward top performance
Passive income creation
Flexible working hours
Strong suit of tools to enhance your competitive edge
This is a great opportunity to be part of a growing business. In return for your expertise, you'll enjoy our dedication
to your ongoing personal and professional development. Here, you'll grow as a person and develop your career.
As a valued member of our team, we'll support to grow and advance you through excellent training opportunities. Our customers' experience and success starts with yours.
So why not come and talk to us?
Liberty is not just our name. It's what we do
APPLY NOW
---
Required Skills
negotiation : 1 year or less
presentations : 1 year or less
sales : 1 year or less
---
Candidate Requirements
Qualifications include: Matric (essential) / Degree (preferable) / Regulatory Exam (RE exam) (highly advantageous)
Requirements: Laptop / Clear credit record /Clear criminal record /Valid driver's licence / Own vehicle essential
Skills:
Excellent communication skills
Strong networking and relationship building skills
Strong presentation skills
Reliability
Determination
Previous sales track record advantageous
---
11 people have applied for this job. 356 people have viewed this job.
About Liberty FA
At Liberty we believe that when knowledge rolls up its sleeves, people's realities change. And that's what we do; we change realities every day.
Since 1957 we've grown from being a South African life insurer to a Pan-African financial services company, offering asset management, investment, insurance and health products.
Our thirst for knowledge is embodied by a group of outstanding people who give our clients the tools and advice needed to achieve success.
Why we are in business:
To pioneer new ways and guide people towards financial freedom.
Our purpose:
To make a difference in people's lives.
Our impact:
What we do changes people's realities.
Our vision:
To be the trusted leader in insurance and investment in Africa and our chosen markets.