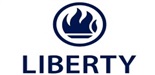 Salary:

Market Related

Commision: High commission earning potential

Job Type: Permanent

Reference: MAO22
---
Vacancy Details
Employer: Liberty FA
MAKE 2022 YOUR YEAR OF SUCCESS
At Liberty we're More Than Insurance. We are not afraid to step outside the box and release the potential for ultimate success.
We allow you to carve your own professional path in many areas. In the field, our Advisers provide sound professional advice helping their customers pursue their financial goals by developing a personalized plan based on the customer's unique financial situation.
Through training we coach our Advisers to provide value to the customer through their unique strengths. This collaboration creates a level of synergy not found anywhere else.
What you can expect from us…
• Consistent support. Whether it's through teaming up with a Sales Leader, or providing you with tools to track your goals, results, and business practices, Liberty is committed to your success.
• A complete line of insurance and financial services products. These include Life, Disability Income, Long-Term insurance and annuities.
• Solid consumer brand awareness.
• A group of driven, hardworking individuals. Liberty's commitment to workplace diversity and inclusion has created an organization of professionals dedicated to their clients and their communities.
Being a part of our Liberty Advisers team, you can expect to make a difference in the lives of others and your own career. We believe in hiring and promoting hard-working, talented professionals. So, if you're a go-getter with an entrepreneurial mindset and have a passion for helping others, we'd love to get to know you.
Through understanding the power of knowledge, we strive to pioneer new ways to guide people towards financial freedom.
Liberty is not just our name. It's what we do
APPLY NOW
---
Required Skills
negotiation : 1 year or less
presentation : 1 year or less
sales : 1 year or less
---
Candidate Requirements
Skills Required:
• Being a leader. You are driven to be the best and foster the same motivation in your teammates.
• Networking. You are constantly looking to expand your network and get energy from connecting with others. Above all else, this is a people business.
• Entrepreneurial skills. You possess business savvy and have the solid determination to run your own business.
• Being a self-starter. Your tenacity and determined mindset along with thick skin help you keep your eye on the prize.
• Advocating for clients. To you, your clients are everything. You are passionate about serving them as a dedicated relationship manager.
Requirements:
Matric
Tertiary Qualification (preferable)
Clear criminal and credit record
Valid driver's licence
Own vehicle essential
Laptop
---
16 people have applied for this job. 851 people have viewed this job.
About Liberty FA
At Liberty we believe that when knowledge rolls up its sleeves, people's realities change. And that's what we do; we change realities every day.
Since 1957 we've grown from being a South African life insurer to a Pan-African financial services company, offering asset management, investment, insurance and health products.
Our thirst for knowledge is embodied by a group of outstanding people who give our clients the tools and advice needed to achieve success.
Why we are in business:
To pioneer new ways and guide people towards financial freedom.
Our purpose:
To make a difference in people's lives.
Our impact:
What we do changes people's realities.
Our vision:
To be the trusted leader in insurance and investment in Africa and our chosen markets.