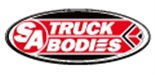 ---
Vacancy Details
Employer: Route Management (PTY) Ltd
A well known trailer manufacturing company situated in Wadeville, Germiston is currently looking for a Mechanical Engineer to join our team.
Designing of products according to the client's specification
Drawing up building plans for the manufacturing of the products as per ISO standards.
Responsible to compile accurate Bill of Materials for design work.
Overseeing the manufacturing process with an emphasis on quality; welding, tolerance, fastening, manufacturing time and cost efficiency
Optimizing standard products to be as light as possible with the same or improved load carrying capability by means of FEA (Finite Element Analysis), material selection and better design on components of the trailer
Doing calculations and drawing up weight distribution diagrams to assist clients on their selection of trailers.
Improving or implementing new processes to make manufacturing of components cheaper, quicker and easier
If you do not get a response from us within 2 weeks, your application was unsuccesful. All CV's will be kept on our database for future available positions.
---
Candidate Requirements
Completed Engineering Qualification ( B.Tech ,N.Dip or a B.Eng.)
Min 2 years' experience in Tanker Manufacturing environment would be advantageous;
MS Office experience;
Experience in 3D Computer aided design packages is a necessity;
Solid works proficiency would be a distinct advantage;
Experience in CAD strength analysis would be an advantage
Preference will be given to candidates that are immediately available.
---
Hot Job
70 people have applied for this job. 660 people have viewed this job.
About Route Management (PTY) Ltd
As a company we specialize in trailer manufacturing and supply a full range of related products & service, such as trailer repairs, buying and selling of second-hand trailers, etc. The holding company is known as Route Management, trading as Henred Fruehauf and SA Truck Bodies, consisting of plus/minus 3000 personnel. The company's main branches are situated in Bloemfontein, Johannesburg and Cape Town, with roughly 30 Part depot across Africa.
An integral part of the company's evolution occurred with the acquisition of Henred Fruehauf in 2002 [originally established in 1953]. 2002 Can be seen as a historic year in the transport industry when SA Truck Bodies started the take-over of Henred Fruehauf Trailers. Complete ownership was finalised in 2004. The innovative approach of SA Truck Bodies in finding customer-focused market solutions dates back to 1980. 1980 Signifies not only the birth of SA Truck Bodies, but the start of a group of companies who are today a key-player in the transport industry. Starting with a 30sqm premises, 5 personnel, a lot of hard work, determination, blood, sweat, tears and a Vespa (for staff transport), SA Truck Bodies ventured into the art of trailer manufacturing mainly for the farming community. Hard work and persistence paid off and the market into the commercial sector opened into a never-ending venture.
Today, 33 years later, where hard work, determination, blood, sweat, less tears and a retired Vespa still apply, the company has escalated into a powerful player in the market, being the largest trailer and allied product manufacturer in South Africa.
With both leaders in the trailer industry joining forces - service, manufacturing capabilities, and imminent growth knows no boundaries. The company has now become not only the leader in the industry, but also the largest trailer and allied product manufacturers in South Africa.
More Jobs at Route Management (PTY) Ltd
Auto Electrician
Germiston
Job Type: Permanent
Posted 31 May 2021 | 40 Days left