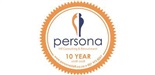 Salary:

Market Related

Job Type: Permanent

Sectors: Engineering

Reference: CPT002016/MS
Partner Ad
External Application
---
Vacancy Details
Employer: Persona Staff
A successful privately-owned group specializing in the design, manufacturing, installation, maintenance, and servicing of commercial and Commercial refrigeration systems and equipment for the supermarket, meat- and food processing, Petro-chemical, and agricultural industries is seeking to recruit and appoint a Senior Commercial Refrigeration Technician at their offices based in Groblersdal.
Duties and Work responsibilities include but not limited to the following:


Attending to breakdowns,


Servicing of plants (as per OEM specs and developed checklists)


Installation of compressors and motors


Commissioning of Systems and units


Wiring of all refrigeration equipment





floorboards


main boards


compressors panels


controls


Supervisory duties


Administrative duties





Minimum Requirements:


Trade Tested – Red Seal: Commercial Refrigeration


Category B (08) qualification (as per SAQCC).


3 - 5 years' experience in a similar position.


Valid Driver's License


Demonstrated history in the Commercial Refrigeration industry


Broad technical knowledge & understanding (Electrical, Control and Mechanical).


Team leadership experience within a refrigeration team


To apply, please send your CV to melanie@personastaff.co.za
Should you not hear from us within 48 hours after submitting your application, please consider yourself unsuccessful.
---
394 people have viewed this job.
About Persona Staff
Vision
PERSONA's vision is to allow our Clients to focus on their core activities, and let PERSONA manage the responsibility of staff recruitment; ensuring the perfect fit between candidate and client for the most efficient and effective workforce.
PERSONA is committed to delivering the best service to our clients and candidates.
We recruit in the following industries:
Financial Services, Manufacturing, Engineering, Retail, Banking, Telecommunications, Information technology, Electronics, Logistics, Mechanical, Sales & Marketing, Office Support, Warehousing, Distribution and Supervision Staff
Services offered:
To our clients:-
Recruitment of permanent staff at all levels
In depth staff selection
Salary surveys
Advertising of available positions
Comprehensive interviewing
Screening of potential candidates according to client's specifications
Reference checks (on possible candidate)
ITC checks (on possible candidate)
Criminal checks (on possible candidate)
More background checks on request.
Psychometric testing (additional services)
Preparing of Job descriptions
PERSONA commits to adhere to industry standards and policies.
To possible candidate and job seekers:-
Professional resume
Regular correspondence
Interviewing tips
Summary of client information
Assistance to find the perfect job
More Jobs at Persona Staff
Rental Agent
Cape Town Northern Suburbs
Job Type: Permanent
Posted 21 Jun 2021 | 61 Days left