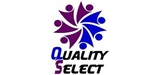 Salary:

R50 000.00 - R70 000.00 Per Month

Job Type: Permanent

Sectors: IT

Reference: Snr Strategic Account Manager
---
Vacancy Details
Employer: Quality Select Recruitment
Company based in Bryanston has a vacancy available for a Senior Strategic Accounts Manager; will be reporting to Chief Executive Officer. This is a permanent in-house position with a monthly CTC salary (medical aid, pension fund, group life, flexi hours, etc) as well as quarterly performance-based bonuses.
The purpose of this role is to provide senior account management for the Companies' Strategic Relationships Team to develop and grow the business with strategic clients and partners to deliver great value for the company, their clients, and their partners, as they develop into an exciting Digital business.
Description
The Scope of this role:
● Develop trusted, deep, collaborative working relationships with strategic clients, at senior leadership levels
● Identify new business opportunities for growth, and motivate these through compelling business cases with measurable and clear value
● Work together with the CEO in presenting, negotiating and closing win-win, new business opportunities
● Ensure the delivery of agreed revenue-driving projects and initiatives for the
Strategic Relationships Team
● Help remove obstacles to success with our clients, partners and company teams
● Collaborate with and guide other teams in ongoing client understanding and appreciation
● Engage regularly with stakeholders, to understand the healthcare ecosystem and key role-players, to contribute to shape these and to shape the company
● Actively engage healthcare industry regulators and representative bodies and associations, to develop relationships for new business opportunities, and to mitigate risks
---
Candidate Requirements
Job Requirements
Qualifications & Experience
● Bachelor of Commerce, Business management and/or Science degree is preferable
● Business development or consulting at the C-Suite level for 3+ years
● Proven track-record in delivering measured and meaningful business value, in support of business strategies
Knowledge and Skills
● Skilled at 'puzzle-piecing', in and between businesses to craft win-win solutions
● Excellent business offer writing skills; presentation skills; negotiation skills
● Excellent, clear, communication, proactively managing expectation with leadership in the company and in corporate clients
● Compelling business case crafting, to deliver meaningful and differentiated value
Technical competence
● Great understanding of business structures within a business and across businesses
Leadership Competence
● Engaged, natural leader of people, engaging with employees within a team, and across teams
● Able to manage a team in months subsequent months
---
7 people have applied for this job. 220 people have viewed this job.
About Quality Select Recruitment
Quality Select is a leading recruitment company, based in Centurion, South Africa.
We're an 'Employer of Choice' in the recruitment industry and employ highly trained Consultants with strong Recruitment industry knowledge. We have an established, actively managed database of candidates.
Quality Select is well known for delivery – quick turnaround time, both in response to job specifications and candidate applications.
We are an ambitious, independent recruitment specialist that has quickly and successfully grown a reputation for our dedication and commitment to both candidates and clients. We always strive to provide the best quality of service possible.
More Jobs at Quality Select Recruitment
JAVA Developers
Johannesburg
Job Type: Permanent
Posted 07 May 2021 | 55 Days left
Java Developer
Roodepoort
Job Type: Permanent
Posted 29 Apr 2021 | 47 Days left