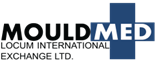 Salary:

Market Related

Job Type: Permanent

Sectors: Medical

Reference: 1758862
---
Vacancy Details
Employer: Mouldmed Locum International Exchange
Senior Veterinarian needed southwest of Port Elizabeth
My client is looking for a senior veterinarian to join their team.
Ideally suited for a veterinarian with 5 plus years' experience.
Experience in orthopaedics would be a plus
We promote a healthy work / life balance. With the hours below:
The hours are:
Mondays and Wednesdays: 8am -1pm; 3pm- 6pm (on Call)
Tuesdays and Thursdays: 8am-1pm
Every second Friday on duty: 8am -1pm; 3pm- 6pm (on Call)
Every second Saturday: 8am-1pm
On call for on duty weekend.
Off weekends Friday hours are: 8am - 1pm
We are closed Sundays and Public Holidays.
Public Holiday on call duty is alternated fairly between the vets.
Our after-hours is not busy and a call out may occur once or twice a week. After hour surcharges charged by the vet are added to the vet's salary at the end of the month.
20 Leave days a year.
Salary is negotiable dependent on experience.
Inbox Magda at mlie2@mouldmed.co.za or call XXX-XXXX
---
Required Skills
senior veterinarian : 1 to 2 years
---
Candidate Requirements
SAVC registration
Bachelor's degree
Responsibilities
Examine animals and check their health status.
Diagnose illnesses and determine the best treatment.
Compassion. Veterinarians must be compassionate when working with animals and their owners. ...
Decision-making skills. ...
Interpersonal skills. ...
Management skills. ...
Manual dexterity. ...
Problem-solving skills.
---
324 people have viewed this job.
About Mouldmed Locum International Exchange
Mouldmed Locum International Exchange ("MLIE") is a full subsidiary of the South African company MOULDMED HOLDINGS LTD.
MLIE specializes in the recruitment and placement of all medical professionals throughout South Africa and Africa. Understanding the mounting demand for skills of excellence and the time pressures under which professionals work, MLIE offers a streamlined service to match career opportunities and available candidates. MLIE ensures through market research and dedicated staff the swift and professional handling of the demands of all clients.
MLIE counts large private hospitals in the Western Cape under its clientele, including the MediClinic Group – apart from hundreds of private medical and related practices.
MOULDMED MEDICAL PRACTICE AND PROPERTY (a division of MLIE) was established due to the demand arising from various interested doctors, as well as many national and international institutions and private investors who approached MLIE, seeking assistance in the selling, buying, leasing or evaluating medical practices, thus proving to be very beneficial to the parties involved.
MouldMed consist of the following Subsidiary Companies:
MouldProd Exhibitions Limited
MouldMed Locum International Exchange Limited
Under the above mentioned Subsidiary's we offer the following specific professional products and services:
Medical / Health related Capital Equipment / Products
Veterinarian Capital Equipment / Products
Equipment Rental / Finance
Investment Opportunities: New / Existing Medical / Health Private Hospital Investment
National Recruitment (Locum) – All Medical Professionals
National Permanent Placements (Positions from 6 to 12 months & longer)
Setting up of New Practice
Practice for Sale (Buying and Selling of all Medical Related Practices, National and International incl. Evaluations)
Looking for Partner to buy into your Practice: Lets find the right partner
Buying / Renting Property for a New Practice: We now have an in-house property agency
More Jobs at Mouldmed Locum International Exchange
Doctor
Port Elizabeth
Job Type: Permanent
Posted 21 Jun 2021 | 58 Days left
Vet Nurse
Johannesburg
Job Type: Permanent
Posted 21 Jun 2021 | 58 Days left