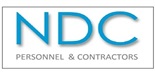 External Application
---
Vacancy Details
Employer: NDC Personnel & Contractors CC
Are you recently graduated and not sure what to do next?
If you are curious by nature, love interacting with people, and would like to find out more about a career in Recruitment, then we would like to invite you to spend the day with us. You will get to job shadow a Recruitment Consultant and see what REALLY happens inside the offices of a highly professional, market leader in the Recruitment industry.
So if you want to have fun, interview us while we interview you, come and spend the day with us!
Please submit your cv and motivational letter by 21 April 2021.
---
266 people have viewed this job.
About NDC Personnel & Contractors CC
The Company NDC Personnel & Contractors was established in the year 2000 and cemented itself as a market leader in the Recruitment and Placement of Specialized Technical/Engineering staff for the FMCG, Production, Manufacturing, Engineering, Maritime and Construction Industries.NDC Personnel & Contractors specialises in permanent placements, as well as the sourcing of contract workers, and gives you the option of letting us manage the contract payroll.
At NDC Personnel & Contractors we strive to provide excellence in our recruitment services, in order to establish mutually rewarding relationships between our clients and candidates.
This commitment to our clients does not only make us Recruitment Specialists in the Engineering and Technical field, but also the preferred vendor for many leading organizations nationally as well as into neighboring countries.
We present the client with a Confidential Professional Resume as well as Reference Checks. We also do thorough Background Research, as well as Work Experience and Credential Verification on request.
We take all the time consuming ground work off your shoulders, and provide a long term solution, leaving the client with only one task, to make the final decision.
More Jobs at NDC Personnel & Contractors CC
Millwright
KwaZulu-Natal
Job Type: Permanent
Posted 14 May 2021 | 59 Days left
Millwright
Eastern Cape
Job Type: Permanent
Posted 14 May 2021 | 59 Days left
Millwright
Gauteng
Job Type: Permanent
Posted 14 May 2021 | 59 Days left