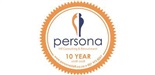 Salary:

Market Related

Job Type: Permanent

Sectors: Engineering

Reference: CPT001956/CS
Partner Ad
External Application
---
Vacancy Details
Employer: Persona Staff
Internationally established Manufacturing organization based in the Northern Suburbs of Cape Town has an opportunity available for a dynamic senior mechanical design engineer. The Company designs and manufactures all of their products internally which offers the ideal candidate great exposure to the whole mechanical design process.
Minimum Requirements and qualifiers:


Matric / Grade 12.


BTech or BEng Degree in Mechanical Engineering from a reputable University.


Minimum of 5-7 years' similar experience as a Design Engineer.


Excellent communication skills with the ability to perform under pressure.


Valid driver's license with own transport.


SolidEdge and/or CAD experience.


Must have exposure to the following:





Axis


Pumps


Motors


Bearings


Heat treatment


Types of steel


Machine design


Process Design


Been involved in the test phase.


Been involved in the manufacturing phase.





Key areas of performance:


Technical design and drawing of all new and/or existing drawings as required in all departments.


Improve, and develop design of existing processes, production units, machine parts, techniques and/or relevant components of plant machines.


Conduct simulation processes tests in order to determine and/or verify the prototype of model.


Design new machines by means of CAD modelling, Calculations, and technical application of machine.


Assist and support maintenance team with the modification and correct application of mechanical changes to existing machinery.


The accurate record keeping, issuing, and general control of all drawings at all times.


Submit final design to CEO, Project Engineer and Plant Engineer for approval.


Research of current / existing processes, machine parts, machine components, and/or techniques.


Provide sound advice and support to R&D, Plant and Project engineers at all times.


To apply, please send your CV and salary expectations to craig@personastaff.co.za
Please note that only shortlisted candidates will be contacted. Should you not receive feedback within 48 hours, please accept your application as unsuccessful.
---
1410 people have viewed this job.
About Persona Staff
Vision
PERSONA's vision is to allow our Clients to focus on their core activities, and let PERSONA manage the responsibility of staff recruitment; ensuring the perfect fit between candidate and client for the most efficient and effective workforce.
PERSONA is committed to delivering the best service to our clients and candidates.
We recruit in the following industries:
Financial Services, Manufacturing, Engineering, Retail, Banking, Telecommunications, Information technology, Electronics, Logistics, Mechanical, Sales & Marketing, Office Support, Warehousing, Distribution and Supervision Staff
Services offered:
To our clients:-
Recruitment of permanent staff at all levels
In depth staff selection
Salary surveys
Advertising of available positions
Comprehensive interviewing
Screening of potential candidates according to client's specifications
Reference checks (on possible candidate)
ITC checks (on possible candidate)
Criminal checks (on possible candidate)
More background checks on request.
Psychometric testing (additional services)
Preparing of Job descriptions
PERSONA commits to adhere to industry standards and policies.
To possible candidate and job seekers:-
Professional resume
Regular correspondence
Interviewing tips
Summary of client information
Assistance to find the perfect job
More Jobs at Persona Staff
Fitter & Turner
Bellville
Job Type: Permanent
Posted 22 Jun 2021 | 59 Days left