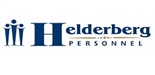 Salary:

Market Related

Job Type: Permanent

Reference: SW002676/JM
Partner Ad
External Application
---
Vacancy Details
Employer: Helderberg Personnel cc
My client, a well established concern within the agricultural industry has a vacancy for an Administrative and Logistics Assistant. B.Comm degree with 2 years experience within an admin, logistics or financial role will count in your favor.
Key Skills:


Prioritization


Ability to work under pressure and solve problems


Analytical


Fully bilingual


Excellent planning and organisational skills


Ability to work as part of a team


Attention to detail and ability to work extremely accurately


Excellent communication skills


Responsibilities:


Handling of administrative queries


Handling transporter/load disputes/queries


After hours availability


New transport registrations


Updating insurance records of existing transporters


Develop relationships with transporters and clients


Daily administrative functions


Arranging transport/trucks


Negotiation of transport rates


Communication with suppliers and loading points


Communication with clients


Sending of load cons


Tracking of trucks and communication with transporters


Keeping clients informed regarding status of cargo


Updating logistical/administrative system


Handle everyday logistical challenges


Collecting POD's


Handling of logistical queries


Supplier payments


Loading of transport invoices


Weekly planning of truck movements and delivery


Opening and sending of contracts and collection of signed contracts


Invoicing


---
1410 people have viewed this job.
About Helderberg Personnel cc
Based in Somerset West, Helderberg Personnel was established in 1998. The company initially started doing placements in the Helderberg Basin and over the years expanded nationally. Our background has proved to be invaluable in providing a high standard of recruitment, screening, evaluation and placement of candidates.
Our Value proposition:
The true value proposition of the Helderberg Personnel brand is our commitment to attending to our clients' needs, culture and values and to ensure that, through comprehensive interviews with candidates, the overall match is determined to ensure a long term relationship. The identity of the client remains confidential at all times. We understand that our function is to ensure that the candidate must become a strategic partner to a business instead of a mere employee. Helderberg Personnel has achieved a steady growth over the last years and we have evolved into one of the leading agencies in the region. We have made placements cross functional, cross industry and up to senior management level.
More Jobs at Helderberg Personnel cc