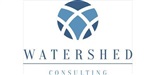 Apply Now
In order to apply for this job, please register your profile or log in with an existing account.
---
Vacancy Details
Employer: Watershed Consulting
The incumbent will be responsible for the provision of strategic and technical leadership to the research groups, and including people management, business development, financial sustainability, and operations management of the Impact Area.
Provide and coordinate strategic leadership within the Impact Area;
• Develop, provide and motivate capacity to deliver on the Cluster's strategy;
• Integrate complete solutions aligned with the focus of the Impact Area;
• Develop and implement appropriate components of Cluster research, development and innovation (RDI) strategy with specific sub-sectors and specific impacts;
• Contribute to strategic investment goal setting for the Cluster and development of an RDI strategy for the Impact Area;
• Drive and implement the business development and commercialization strategy;
• Ensure high-quality science, engineering, and technology (SET) expertise and develop appropriate SET capacity and profiles;
• Drive and implement a business plan for the operation, sustainable growth, impact and robustness of area (including strategy, goals, mission, HR, finances, technology transfer, Intellectual Property (IP) and commercialization);
• Manage RDI groups;
• Grow effective management of staff (effective utilization of performance management systems);
• Ensure demographic transformation of the Impact Area;
• Lead strategic stakeholder interaction (internal and external);
• Establish and service strategic alliances (institutional) according to RDI strategy;
• Account for the financial sustainability of the Impact Area and attract funding;
---
Required Skills
doctoral degree
aeronautics
RDI Project Leadership
---
Candidate Requirements
A Master's degree in science, engineering or related fields with at least eight years' experience in strategic leadership and/or business management at a senior level within the Defence and Security RDI domain;
• A Doctoral degree in science or engineering will be advantageous;
• Experience and skills in RDI project leadership;
• Solid track record of:
o Engagement with Defence and Security sector on strategic level and understanding of industry competitiveness drivers (product and manufacturing) for Aeronautics Defence and Security Systems;
o Broad understanding of Defence and Security Aeronautics based technologies and their potential impact on competitiveness;
o Building SET capability;
o Strategic engagement and business development with local and international
Aeronautics Industry.
• Proven financial, people, quality compliance and business management acumen;
• Proven strategic stakeholder relations and business development acumen;
• Experience in interpreting and translating business strategy into long-term planning and KPI setting as well as monitoring of KPI achievements;
• Deep understanding of industry needs and integration of sector knowledge in a multidimensional research and development programme in order to deliver industry-aligned RDI;
• Ability to understand, integrate, and provide technical leadership across all domains;
• Ability to provide thought leadership and high-level conceptualisation;
• Ability to work independently as well as in teams;
• HCD implementation and capacity development;
---
Apply Now
In order to apply for this job, please register your profile or log in with an existing account.
15 people have applied for this job. 622 people have viewed this job.
More Jobs at Watershed Consulting