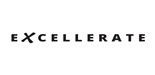 Salary:

Market Related

Job Type: Permanent

Sectors: Real Estate Property

Reference: JHI|Liberty
Apply Now
In order to apply for this job, please register your profile or log in with an existing account.
---
Vacancy Details
Employer: Excellerate Property Services
Main purpose / objective of the position:
To negotiate and agree terms and conditions of proposals to lease premises within specified parameters and conclude terms of standard lease agreements. To satisfy needs of tenants whilst not compromising company position. Reduce vacancies and run with new deals
Key Responsibilities:
• Ensure all renewals and new leases are timeously negotiated and professionally compiled, within Company/Client process/policy.
• Ensure leases are accurately prepared and signed off.
• Responsible for producing accurate status reports. Responsible for other leasing tasks or as directed from time to time.
• Maintain positive relationships with all tenants and brokers.
• Compile and distribute vacancy schedule to all brokers on a monthly basis.
• Attend to prospective tenants/brokers, showing space.
• Maintain and grow broker relationships/Database.
• Leasing strategy formulated.
• Preparation of and managing of Income budget.
• Tenant files kept up to date with relevant correspondence.
• Offer support to as and when required.
• Meet deadlines
• Provide input into monthly reports,
• Compile monthly variance reporting and forecast reporting.
• Implement a process to ensure outstanding leases and FICA documentation from tenants are followed up and if not received within a timeframe to escalate for assistance.
• Compile accurate annual budgets. Retention of tenants as well as minimum to zero vacancies within the portfolio
• Tender application
• Frequent TI meetings to ensure achieving BO dates
• Monthly Pre-billing report checks and sign off
• TI schedule compilation and updates
• Commission check monthly prior to sign off by client
• Check motivations and sign off for client approval
Knowledge required:
Computer literacy. Negotiating skills. Numerically inclined. Ability to understand contracts. Sound knowledge of the legal context within which commercial leases are negotiated.
Competencies required:
Excellent negotiation, analytical skills. Financial management skills. Excellent business administration skills. Time management, Ability to understand contracts. Well organised
• Speaking/ Verbal Expression
Good communication and interpersonal skills. During meetings expresses his/her ideas and opinions so that others understand his/her point. Clearly communicates with employees so they know what is expected of them. Is able to say "just the right thing" to a variety of people so that they understand what is being said. When speaking, acknowledges diverse points of view/concern by explaining the rationale for exclusion.
• Influencing
Presents credible, believable evidence that convinces the customer. Uses different influence strategies with different people in order to get the job done. Acknowledges and respects people for their contribution no matter what their level or position. Persuades others that their needs can be met through the options that are being offered. Convinces others to adjust their views in order for all parties to derive a win-win situation. Is seen to have credibility in the eyes of others/executive and general management. Ability to elicit active participation.
• Pro-activity
Anticipates possible future opportunities and puts plans in place to take advantage of these. Assertiveness. During tense and emotionally charged situations, displays an inner calmness that helps restore balance to the situation. During times of confusion, behaves with a sense of personal authority and responsibility that creates order, calmness and clarity. Explains ideas in a confident manner. Maintains positional viewpoint without being dogmatic.
• Judgement
Judges situations correctly despite absence of some relevant facts. Analyses gathered facts before making decisions. Evaluates the pros and cons of possible courses of action before a decision. Demonstrates effective problem solving.
• Delegating
Sets clear standards and procedures. Provides the required resources, including authority, when handing work over to be done. Uses delegation in order to provide challenging developmental opportunities for reporting
---
Candidate Requirements
Education:
Matric, B degree in a Property related field. Must hold a valid fidelity fund certificate and satisfy the requirements as set out by the EAAB and current legislation for the position.
Experience
Min 3 years in a commercial leasing environment. Staff management experience. Lease negotiation. Dealing with national tenants. Experience in a more generalist property/portfolio management position will be considered.
---
Apply Now
In order to apply for this job, please register your profile or log in with an existing account.
Hot Job
51 people have applied for this job. 1166 people have viewed this job.
About Excellerate Property Services
Excellerate Property Services
Excellerate Property Services has an extensive global footprint, with offices across Africa, UAE and the UK. Our loyal client base includes multinational corporates, public sector organisations, developers, funds, institutions and private investors. Excellerate Property Services encompasses CBRE Excellerate, Excellerate Services, Excellerate JHI, and Excellerate JHI Retail. We employ over 25 000 people, manage approximately $12.6 billion of asset value encompassing 16,5 million m² of floor space and over 22,000 leases.
CBRE Excellerate is a joint venture that merges CBRE's operations in Africa and the Middle East with several of Excellerate's businesses - including advisory & transaction services, facilities management, valuation and project & development management services as well as property management services outside of South Africa.
Excellerate Services provides an integrated property service for clients that includes security services, parking management, pest control, cleaning & hygiene and canteen & hiring.
Excellerate JHI is a leading real estate services firm that advises property owners and occupiers on every aspect of their property strategies - assisting them in the leasing, valuing and management of their assets.
Excellerate JHI Retail manages more than 345 shopping centres ranging in size from 3 000m² to 160 000m². Their specialised retail skills and experience helps to optimise shopping centres today and future proof them for tomorrow.
Excellerate Property Services is currently rated a Level 1 BBBEE contributing group.
More Jobs at Excellerate Property Services
Financial Manager
Cape Town Northern Suburbs
Job Type: Permanent
Posted 26 Feb 2021 | 2 Days left