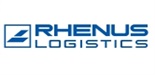 Apply Now
In order to apply for this job, please register your profile or log in with an existing account.
---
Vacancy Details
Employer: Rhenus Logistics
YES stands for Youth Unemployment Service, and the goal of the initiative is to create one million new jobs and job opportunities over the next three years, in urban areas, peri-urban areas and rural areas throughout the country
---
Candidate Requirements
Ideal candidate:
- 18 - 29 year old
- Matric qualification and/or tertiary education
- Has to have obtained a drivers license
- Passion for Logistics
- Currently not working and wanting to get an opportunity to gain working experience
- Enthusiastic
- Hard worker
- Good attention to detail
- Good communication skills
---
Apply Now
In order to apply for this job, please register your profile or log in with an existing account.
Hot Job
224 people have applied for this job. 2484 people have viewed this job.
About Rhenus Logistics
Rhenus Logistics (Pty) Ltd. is an international freight forwarder and logistics service provide with focus on excellence, service delivery and complete customer satisfaction.
We manage end-to-end contract logistics, facilitating all international freight forwarding including charters, customs clearing, warehousing and distribution services. We actively track and harness the latest technology to bring tailor-made solutions to our clients whilst offering the benefits of a multinational company.
The Rhenus Group has an extensive international network of more than 750 offices, employing more than 33 000 logistics experts.
Rhenus Logistics has offices situated in all the major South African cities with the head office in Johannesburg close to the OR Tambo International Airport. Our customers are from a cross section of the economy, including high value technology products, pharmaceutical, food and beverage, automotive and chemical products. Integrated information and inventory management allows us to provide them with customised solutions for their specific requirements and supply chain visibility needs.
Rhenus Express, a division of Rhenus Logistics, offers a fast, reliable and safe door-to-door transportation of goods throughout South Africa and has international courier capabilities.
Our professionalism, passion and commitment to service excellence, continuous improvement and innovation enables our customers to focus on their core competencies. We fully understand that our service is an extension of our client's brand, and we take that responsibility very seriously.
Specialties
Freight Forwarding, Customs Clearing, Imports and Exports, Warehousing, Distribution, Express / Courier, Logistics Services, Air & Ocean Freight, Air Charter

More Jobs at Rhenus Logistics