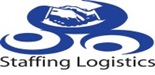 Apply Now
In order to apply for this job, please register your profile or log in with an existing account.
---
Vacancy Details
Employer: Staffing Logistics
HOME CARE PROFESSIONAL BUSINESS PARTNER – R21 267 - 3 MONTHS CONTRACT – UMHLANGA
This role is responsible for leading the Planning team and overseeing and managing demand and supply planning to meet service levels and working capital targets by balancing the resources and collaborating with the wider business. With strong influencing skills and an outstanding ability to navigate across short, medium and long-term needs, this role responds quickly to internal and external stimulus to deliver across all the planning horizons
The Home Care Business Partner will be the Planning contact point for the Market on Demand, Supply and Innovation for the Category, with a strategic and tactical planning focus. They will also be the day to day contact with the Planning hub to manage trade-off and escalation points back into the Market organisation
---
Required Skills
sap : 4 to 5 years
supply chain management : 4 to 5 years
fmcg management : 8 to 9 years
demand : 4 to 5 years
---
Candidate Requirements
Only UNEMPLOYED applicants to apply
Must reside within the UMHLANGA areas or close surroundings
HALF DAY position
FMCG EXPERIENCE – NON – NEG
Extensive knowledge of SAP/SUPPLY AND DEMAND CHAIN/ BUSINESS PLANNING – NON – NRG
3 – 5 YEARS' EXPERIENCE WORKING
Future Fit Planning skills would be an advantage (Supply Chain & Personal Mastery; Leading for Growth and high performance)
Tertiary degree with Supply Chain and/ or Business Management would be preferred
Further studies in supply chain, including a SAPICS qualification, would be beneficial. A good understanding of, and the use of SAP is essential.
Managing others and delivering results through people
Leading for Growth and High Performance
Stakeholder management and influencing
Ability to business partner leadership on insights to drive actions
Standards of Leadership: Business Acumen; Agility; Passion for high performance
Operational experience in either source, plan, make or deliver
Strong evidence of the distinguishing competencies as outlined above
Sound business background in order to appreciate the impact of their role within the broader business, and especially with reference on managing and meeting business targets/forecasts.
They must be restless for excellence and must pro-actively pursue opportunities for improvement and be able to take a broad base of the business with them
---
Apply Now
In order to apply for this job, please register your profile or log in with an existing account.
16 people have applied for this job. 960 people have viewed this job.
About Staffing Logistics
Staffing Logistics currently places over 4000 staff members on a daily basis - allowing clients to get on with their core business operations. Staffing logistics is comprised of professional individuals who have solid experience and exposure within the Temporary Employment Services (T.E.S.) and placement industry, coupled with a wide range of experience in other business areas such as business management, operations, finance, human resource management, training and risk management.
More Jobs at Staffing Logistics