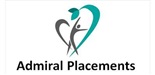 ---
Vacancy Details
Employer: Admiral Placements
Good day - we are looking for Life Guards to work for our client a prestigious hotel based in Qatar
---
---
Candidate Requirements
Supervises swimming activities at the aquatics facility and ensures that policies, guidelines, and safety procedures are followed. Warns swimmers of improper activities or danger and enforces pool regulations and water safety policies.
Requirements:
Applicant must have experience working in the hospitality or tourism sector as a lifeguard
---
84 people have viewed this job.
About Admiral Placements
Admiral Placements Professional Staffing Solution is an independently owned, recruitment agency based in Johannesburg, South Africa. Since inception in Nov 2009 we have successfully recruited personnel for our clients within the Engineering, Technical, Mining, Metals, Construction, Oil &Gas, Manufacturing, Heavy Engineering, Banking, Insurance, Finance and Hospitality. We are fully operational within the entire South Africa; we are well experienced in providing staff to work as Expatriates to our global clients as well.
As a specialised recruitment agency, we are highly skilled in senior level search, selection and placement , working with an array of industries namely like; Engineering, Technical, Petrochemical, Energy Management, Power Generation, Construction, Mining, Finance, Banking, Information Technology, Hospitality, Logistics and Supply Chain.
Our continued successes have been to build meaning and lasting relationships with our clients and candidates alike.
We attribute our success to our skilled, experienced and dedicated staff as well as constantly keeping our business systems up to date.
We believe that the recruitment process should be flexible and easily customized to match the demands of a changing Human Resource environment as well as suit a company's particular staffing needs.
MISSION AND VISION
We provide work environments where our people can meet their potential and thrive in an atmosphere of excellence.
We strive to be the industry standard in service to customers to employees which our competitors are measured against.
We maintain a superior level of integrity in interactions with business partners and associates.
We appreciate our achieved success and we conduct our business as model corporate citizens.
CONTACT DETAILS
Office: 087 378 1413
Whatsapp: 079 033 8045
Office Number in USA: +1(901)6417358
Similar Jobs
Lifeguard
Western Cape
Job Type: Permanent
Posted 20 Nov 2020 | 58 Days left
Lifeguard
KwaZulu-Natal
Job Type: Permanent
Posted 20 Nov 2020 | 58 Days left
Lifeguard
Gauteng
Job Type: Permanent
Posted 20 Nov 2020 | 58 Days left
More Jobs at Admiral Placements