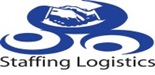 ---
Vacancy Details
Employer: Staffing Logistics
Undertakes all non-specialized maintenance within specific unit of responsibility within definition
Coaches and develops the engineering skills of other maintenance and operational staff
Makes recommendation for continuous improvement
Involved in WCM activities. Works within defined Engineering and SHE Policies and Standards
Engineering: Diagnoses and interprets problems (fault finding) to optimize production output and with own team carries out the plant repairs
Ensures that service levels are maintained at the required standards by carrying out all breakdown, preventative and predictive maintenance effectively
Drive breakdown reductions off analyzing breakdowns, complying with the PPM requirement and implementing Continuous improvements
Participates in strategic engineering plans to deliver maintenance and breakdown reduction benefits (RCM)
Identifies the major engineering losses in his area and investigates using Kaizen problem solving methodology. (Fishbone, 5 Why etc.)
Ensures that Company safety rules and regulations are adhered and maintaining Unilever safety and 5S standards
Draws up, Coaches and develops engineering skills to other maintenance and operational staff using OPL and SOP's
---
Required Skills
fmcg : 3 to 4 years
electrician : 3 to 4 years
---
Candidate Requirements
Only UNEMPLOYED applicants to apply – CONTRACT
MUST HAVE FMCG EXPERIENCE NON-NEG
N3 AND Trade Test Electrical / Millwright
3 years Electrician experience in FMCG and Manufacturing
Experience on high-speed packaging machinery – ADV.
Experience on Rotary Fillers – ADV.
Must have a valid driver's license and be flexible within pattern of shift work to accommodate factory shutdowns, training courses etc. and emergency cover
---
Hot Job
316 people have applied for this job. 2784 people have viewed this job.
About Staffing Logistics
Staffing Logistics currently places over 4000 staff members on a daily basis - allowing clients to get on with their core business operations. Staffing logistics is comprised of professional individuals who have solid experience and exposure within the Temporary Employment Services (T.E.S.) and placement industry, coupled with a wide range of experience in other business areas such as business management, operations, finance, human resource management, training and risk management.
More Jobs at Staffing Logistics