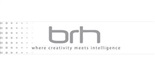 ---
Vacancy Details
Employer: Blackruby House Recruitment
FOCUS AREA

WEIGHT

OUTPUT

ASSOCIATED KEY ACTIVITIES

PERFORMANCE STANDARD

INDICATOR

Quality system

55%

· Valid procedures

· Evaluate the quality management system on an ongoing basis, ensuring its conformity with established National & International requirements

· Improve on the quality system based on the quality system, and ISO 9001 certification

· Identify quality initiatives by conducting a needs analysis and identifying potential problem areas

· Develop, plan and implement quality initiatives to meet identified performance standards

· ISO 9001 standards

· Certification

· Managed

implementation of the

quality management

System

· Identify and implement the necessary controls according to ISO 9001 and Group requirements

· Maintain the existing quality system

· Evaluate quality initiatives by implementing the necessary controls and measures

· ISO 9001 standards

· Group requirements

· No. of non

conformances detected

by external auditor

· Quality audit report-Internal

· Distributors audit report

· Local supplier audit report

· Conduct quality audits of ISO components and formulate quality audit report

· Identify and allocate quality-related responsibilities and procedures

· Ensure that management is informed of updates on an ongoing basis

· Audit existing procedures and practices, and provide feedback/updates where required

· Develop a quality audit report indicating prevailing vs. ISO requirements – and provide recommendations to address any variances

· Distribute audit report to the audited department to be actioned

· Assist with the formulation of an action plan to address non-conformance, identifying ISO requirements

· Co-ordinate all quality activities and inform h/0 overseas

· According to policy and procedure

· Conduct audits annually on all SBU's

· Conduct annual audits on distributors and issue reports within 10 working days

· Conduct audits on local suppliers

· No. of audits against

annual programme

· Completed and on time

reports

· Completion of follow up

of non-conformances

· Supplier reports

· Calibrated measuring equipment`

· Plan and maintain a calibration system

· Calibrate masters

· Calibrate workshop instruments

· Arrange for repairs of equipment as required

· Annual test bench calibration

· Master calibrations according to relevant frequency

· Manage external calibration according to relevant frequency

· All items calibrated annually

· Calibration records
---
Required Skills
develop qms : 10 years or more
Managed implementation of the QMS : 10 years or more
Quality audit report-Internal : 10 years or more
Distributors audit report : 10 years or more
Local supplier audit report : 10 years or more
---
Candidate Requirements
Critical Success Objectives:
Implement and maintain a quality management system ensuring the achievement of ISO
Standards and company quality requirements
Develop and implement a health and safety system
Provide training on the quality management system
Manage Q.A. Department finances within the budget
Maintain and control quality, safety, policies documentation
Implement and maintain an environmental management system
Qualifications:
Grade 12 or N3 qualification with mathematics
Completed apprenticeship in a mechanical environment
Quality systems auditor qualifications
Experience:
Minimum 10 years proven practical experience in quality system managements
---
Hot Job
118 people have applied for this job. 1598 people have viewed this job.
Similar Jobs
Plant Manager
Pretoria
Job Type: Permanent
Posted 09 Oct 2020 | 11 Days left
More Jobs at Blackruby House Recruitment