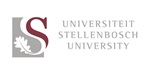 Cape Winelands

Remote

Salary:

Market Related

Job Type: Contract

Reference: TGB16/232/1020
External Application
---
Vacancy Details
Employer: Stellenbosch University
Stellenbosch University

Faculty of Medicine and Health Sciences

Department of Global Health

Ukwanda Centre for Rural Health

Lecturer in Rural Health (Five-year full-time fixed-term contract)

(Ref. TGB16/232/1020)

The Ukwanda Centre for Rural Health (CRH) seeks to advance rural health as an academic discipline in order to address the key issue of health equity, which is central to the mission of the Department of Global Health and the Faculty of Medicine and Health Sciences (FMHS). As an academic centre of Stellenbosch University, Ukwanda aims to be a champion for advancing rural health, locally and globally. Its activities are centred on making a difference to rural healthcare through service, training and research, with the goal of optimising the health of rural communities.

The primary focus of this position is the development of postgraduate programmes in the field of Rural Health.

Location

The incumbent will work at both the Worcester Campus and Tygerberg Campus, with a base in Worcester (negotiable). Engagement with a widely distributed training platform will also be required.

Duties:

The incumbent will be responsible for the following, with the support of the Director of Ukwanda:

Preparing for implementation of the approved Postgraduate Diploma in Rural Medicine, including finalisation of component modules;

Coordinating the Postgraduate Diploma in Rural Medicine, including:

Recruiting and enrolling students;

Collaborating with, and accreditation of, appropriate clinicians across different platforms that would supervise students;

Establishing, coordinating and documentation of the learning journey and its assessment.

Supporting development of similar rural clinical Postgraduate Diplomas, through facilitation of engagement with other departments in the FMHS and with relevant stakeholders, and by surveying the needs of potential students;

Facilitating the development of a Masters-level programme in Rural Health, in collaboration with other programmes in Global Health;

Developing and implementing short courses in Rural Health;

Contributing to the advancement of a research programme in Rural Health linked to the postgraduate training programmes;

Pursuing own research within the overall Ukwanda research agenda.
---
Required Skills
good communication and interpersonal skills
Strong writing ability and good presentation skills
Good computer skills in MS Word, Excel, and PowerPoint, as well as experience of using a learning ma
---
Candidate Requirements
Job Requirements:
· A minimum four-year health professional qualification;
· At least two years' experience of teaching at a Higher Education institution;
· Experience in developing and/or delivering academic programmes;
· Experience of carrying out research (individually or as part of a team);
· Experience in project management, with an eye for detail;
· Good communication and interpersonal skills;
· Strong writing ability and good presentation skills;
· Good computer skills in MS Word, Excel, and PowerPoint, as well as experience of using a learning management system.
Recommendation:
· Master's degree in health professions education, or in higher education, or in a related educational field;
· Teaching experience in the health sciences;
· Knowledge of the South African Higher Education sector;
· Knowledge of more than one South African language;
· Established research profile, with publications in peer-reviewed journals and experience of grant writing.
---
480 people have viewed this job.
About Stellenbosch University
Stellenbosch University is recognised as one of the four top research universities in South Africa. It takes pride in the fact that it has one of the country's highest proportions of postgraduate students of which almost ten percent are international students.
The University lies in the picturesque Jonkershoek Valley in the heart of the Western Cape Winelands. The University has ten faculties, of which eight – AgriSciences, Arts and Social Sciences, Education, Engineering, Law, Science, Theology and the larger part of Economic and Management Sciences - are located on the main campus in Stellenbosch with the Faculty of Health Sciences situated on the Tygerberg campus and the Faculty of Military Science in Saldanha. The University's Business School is situated at the Bellville Park campus.
More Jobs at Stellenbosch University