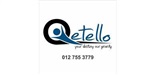 Salary:

R20 000.00 - R25 000.00 Per Month

Job Type: Contract

Sectors: Mining

Reference: SLA
---
Vacancy Details
Employer: Qetello Holdings CC
Together with our client we are recruiting for a SLA Supervisor who will be responsible for supervision, maintenance and installation of fire detection and suppression systems as per a service level agreement and acts as legal appointment on SLA sites.
Duties and Responsibilities (required nature of experience)
· Administration
· Supervising of a team
· Boiler making
· Pipe installation project experience
· Industrial plants / mining
· Work without supervision
· Client liaison
· Electrical installation
· Control and Instrumentation installation
Skills and Knowledge (essential)
· MHSA (Mine health & safety acts)
· OHS Act
· Computer literate
· Reading and interpreting of drawings
· Measuring of layout areas
· Measuring of pipes
· Grooving of pipes
· Cutting of pipes
· Welding of pipes
· Grinding of pipes
· Threading of pipes
· Fault finding
· Installation of cables, panels, devices, cabinets, conduits, racks
· Chemical splicing
· Gland and termination
· Knowledge of project schedules and methodologies
· Knowledge of valves
· Scada systems
· 5 Years working experience
---
Candidate Requirements
· N3 / Matric Certificate AND
· Mechanical Trade Certificate (Boilermaker/Fitter) AND/OR
· Electrical Trade Certificate (Electrical / Instrumentation)
· SAQCC Accreditation
· Safety Certificate
· Competent B Certificate
· Valid First Aid Certificate
---
5 people have applied for this job. 179 people have viewed this job.
About Qetello Holdings CC
Qetello Holdings is a recruitment and human resource company based in Pretoria. Our diversified client base includes major corporations as well as small, emerging businesses. We provide recruitment and human resource advice and assistance in areas such as engineering and technical, information technology, manufacturing and distributions, pharmaceutical / healthcare, accounting and finance, general management, sales, marketing and general administration.
WHAT SETS US APART
We tailor our services for employers, keeping abreast of rapidly changing job market trends. We are dedicated professionals with strong corporate experience. As a small private firm, Qetello offer a critical advantage through:
"Hands-on" involvement by the managing partner Working with fewer clients by design Flexibility and resourcefulness. Having a database of qualified diversity sources Responsiveness to your recruiting, human resource and industrial relations needs
Recruitment service offered:
Pitfalls around employment policies are great and appointing the wrong applicant can be an expensive exercise. Qetello will assist you to acquire and appoint the right person into the right job.
Applicants are sourced from an in-house database, the internet, printed media, and from a national network. We recruit permanent staff on all levels, ranging from senior management to entry level. Qetello use recruitment techniques, which grant all applicants equal chances to apply for a specific position.
In terms of fees the range is between 8% and 15% of TAR (total annual remuneration package of the candidate) for placements. In order to determine where the rate should fall for each client, we need to assess the needs and range of services required.
Qetello candidates use only those tests which do not discriminate on the basis of culture, race or gender
More Jobs at Qetello Holdings CC