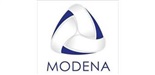 ---
Vacancy Details
Employer: Modena Design Centres (Pty) Ltd
The Role is diverse which includes the following responsibilities (But not limited to)
Software Training and development (The relevent upskilling will be provided to ensure the potential candidate is a Professional with Autodesk)
Pre-sales Demo (Accompany our Sales Managers to client demonstrations whereby we provide a demo of the software)
Draughting and Design - as and when client need support
3D Laser scanning - going out to site to assist on a project (As and when required)
At Modena we drive a culture of Innovation and Learning - We are searching for a candidate who is always looking to Improve the way we do b usiness.
---
Candidate Requirements
Diploma or higher qualification as a Draughtsman
3 to 5 years of experience as a Draughtsman (HVAC specific)
Competent in using Revit MEP
Good communication skills
ability to work in a team and individually
goal driven
---
26 people have applied for this job. 503 people have viewed this job.
More Jobs at Modena Design Centres (Pty) Ltd